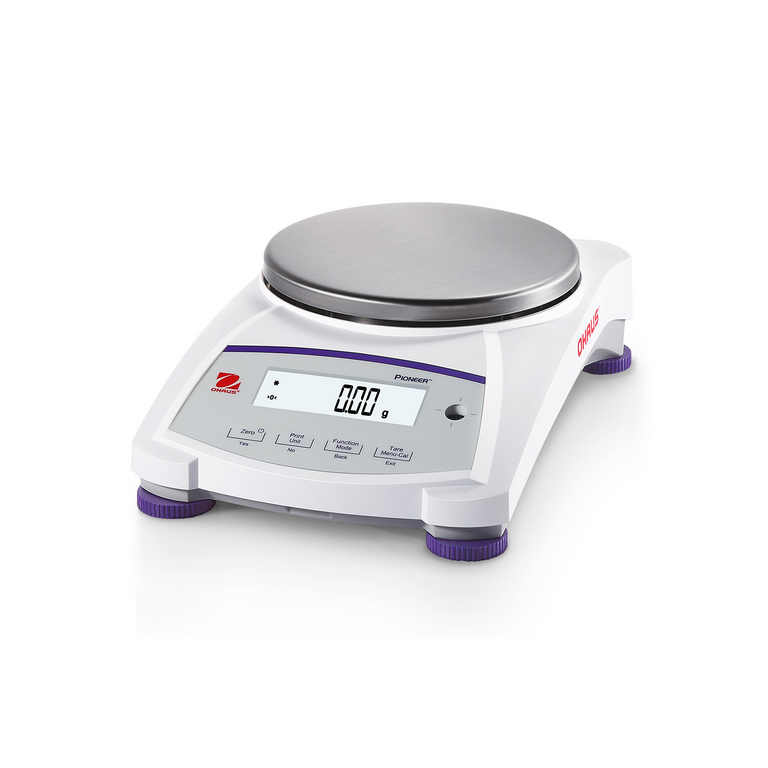 Ohaus Pioneer PJX Gold & Jewellery Balances
Click for Balance Selection
Ohaus Pioneer PJX Gold & Jewellery Balances
are accurate, Trade Approved (Legal for Trade, Class II) and perfect for the weighing of precious metals, stones and jewellery. Built-in internal calibration allows the balance to be moved to and used in different Post Code locations. The large backlit LCD display is easy to read in difficult light situations. An optional auxillary display provides simultaneous viewing of results for both trader and customer. RS232 interface and Mini-Din port (for connecting the optional auxiliary display). The balance comes complete with an in-use cover and removable glass draftshield. Power is from AC adaptor (included).
Ohaus Pioneer PJX Gold Jewellery Balances
Applications: Basic Weighing, Parts Counting, Percent Weighing, Density Determination
Display: Backlit Liquid Crystal Display (LCD)
Operation: AC adapter (included)
Communication: RS232 interface and Mini-Din port (for connecting auxiliary display)
Construction: Metal base, plastic top housing, removable stainless steel pan, removable glass draftshield or side doors, integrated weigh-below-hook, security bracket, calibration lock and in-use cover
Design Features: User-selectable environmental filters and brightness settings, auto-tare, auto-dim, user-selectable span calibration points, software lockout and reset menu, userselectable communication settings and data print options, user-definable project and user IDs, software overload/underload indicator, stability indicator.



| Model | Capacity | Div. | Pan Size | Code |
| --- | --- | --- | --- | --- |
| PJX822M | 820g | 0.1g | Ø180mm | 30430039 |
| PJX1602M | 1600g | 0.1g | Ø180mm | 30430040 |
| PJX2202M | 2200g | 0.1g | Ø180mm | 30430041 |
Shipping Information
Shipping to the Scottish Highlands and Islands, Northern Ireland and the Republic, Isle of Wight and the Isle of Man include an additional cost per order based on product weight. Please contact us for details. Call 01296 393133.