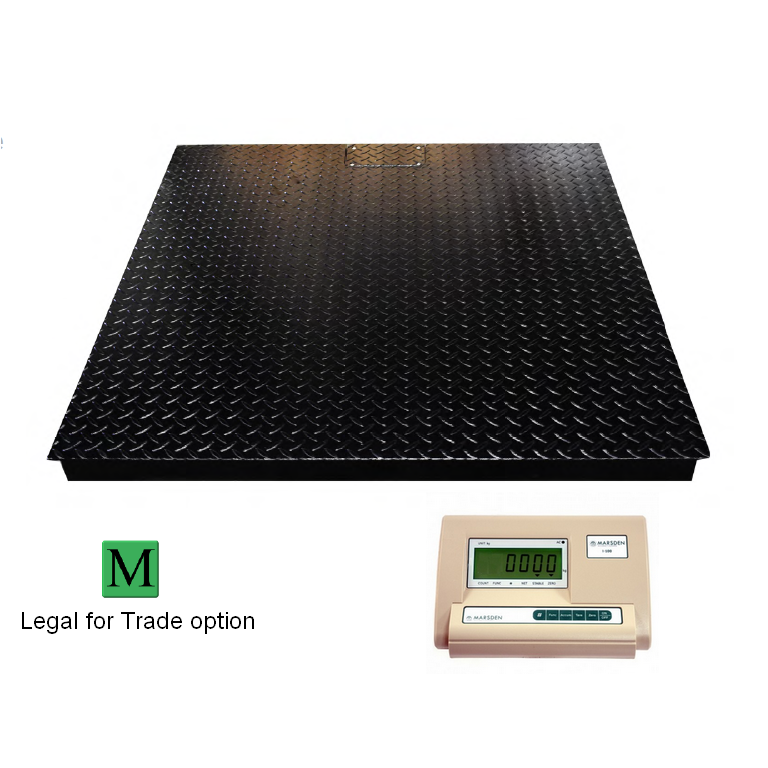 Marsden P-I-1005T Heavy Duty Platform Scales
Click for Standard Scale Selection
Click for Trade Approved Models
About the Marsden P-I-1005T Heavy Duty Platforms
The Marsden P-I-1005T Heavy Duty Platform Scales have heavy duty
durbar top plate.
These 5000kg capacity scales are
rugged with extra-strength
making them ideal for checkweighing
heavily-laden pallets, roll cages and dolavs
. Capacity is 5000kg x 0.2kg or 5000kg x 2kg Trade Approved (APP) and the platform size is
1500mm x 1500mm
. The easy to use I-100 indicator has a large LCD back-lit display with bright 25mm digits and features all the functions you need for basic weighing for all warehouse and factory areas i.e. Parts counting; Zero, Hold, Tare.; Accumulation. The platforms are 100mm high and have four 2000kg capacity load cells located in each corner within the structure to prevent cable damage from forklifts when they are being moved. Power: PoDC6V/4AH rechargeable battery or mains. On one charge, the I-100 will provide up to 4
0 hours' continuous use
. Optional
Trade Approved and Legal for Trade models.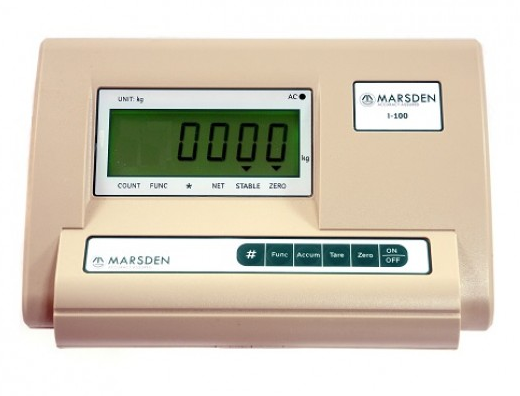 Marsden P-I-1005T Heavy Duty Platform Scales Features:

Capacity: 5000kg
Graduations: 0.2kg, 0.5kg or 1kg
Heavy duty mild steel platform with easy to use indicator
25mm LCD display; weighs in kg or lb
Technical Details
Capacity

5000kg

Graduations

0.2kg 0.5kg 1kg

Base dimensions

1200mm x 1200mm x 100mm / 1500mm x 1500mm x 100mm

Power supply

Mains/Rechargeable

Batteries

DC6V/4AH

Battery Life

40 hours of continuous use

Additional Features

Mild steel, reinforced platform with 5t capacity
100mm platform height
Backlit 25mm LCD weight display
Weighs in kg or lb
4m of loadcell cable
Adjustable levelling feet
4 x 2000kg C3 loadcells
Counting
Zero
Tare
Accumulation
Optional ramps (750mm long) for pallet trucks and roll cages
Suitable for heavy weighing tasks
Suitable for all warehouse and factory areas
Shipping Information
Shipping to the Scottish Highlands and Islands, Northern Ireland and the Republic, Isle of Wight and the Isle of Man include an additional cost per order based on product weight. Please contact us for details. Call 01296 393133.