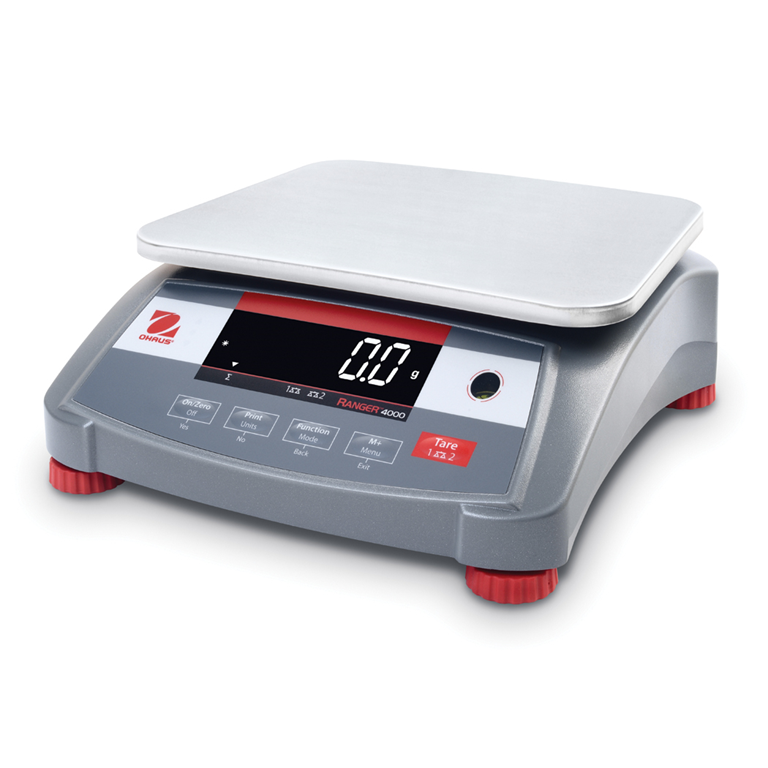 Ohaus Ranger 4000 Bench Scale
RRP £560.00 | Save £112.00
Item in Stock
---
Click for Standard Models
Click for Trade Approved Models
Ohaus Ranger 4000 Bench Scales have durable die-cast metal housings and stainless steel platforms. Large bright white LED display with 40mm high digits, checkweighing LED's and audible indicators. With their fast stabilization of just one second and SmarText software makes for easy operation and setup. Standard AC power cord plus easy portability due to the internal rechargeable battery giving up to 100 hours of useage. Standard RS232 plus the option of having Ethernet, a second RS232 and USB for additional data transfer capability. Application modes include - weighing, parts counting, percent, accumulation, dynamic weighing etc. An optional 2nd scale kit allows connection of an additional high-capacity platform.
Optional Trade Approved &
Legal for Trade models.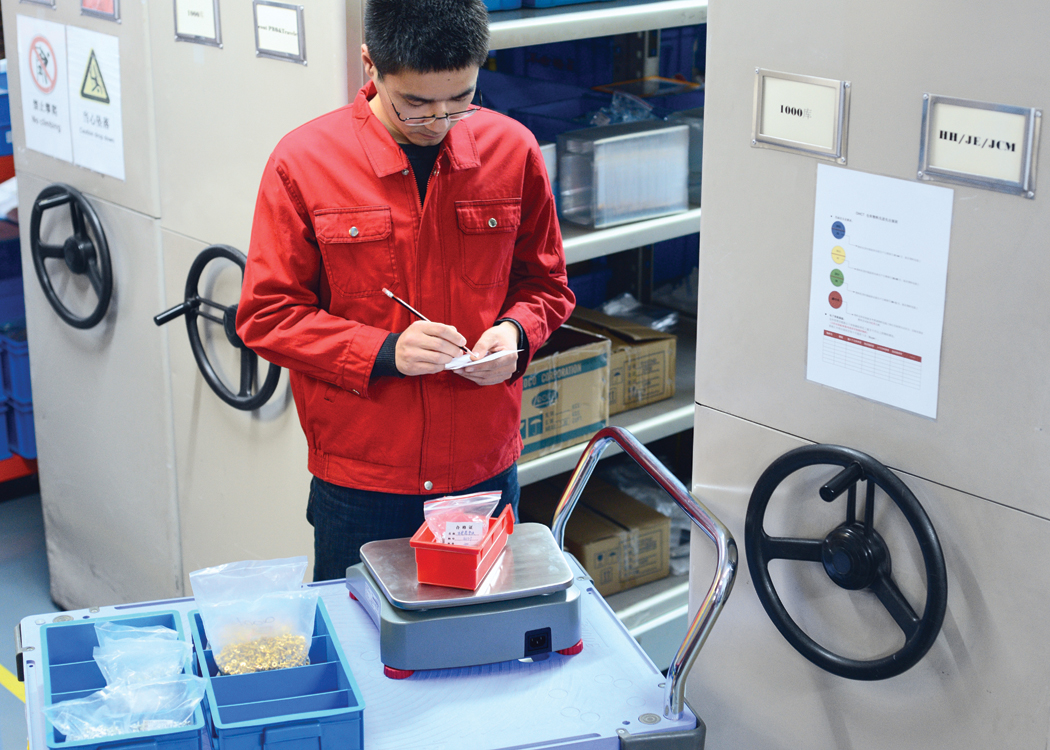 Ohaus Ranger 4000 Bench Scale features -
Applications- Weighing, Parts Counting, Check-weighing, Percent Weighing, Animal/Dynamic Weighing, Display Hold, Accumulation
Display- Light-emitting diode display (LED), 3 colour check-weighing LEDs
Operation- AC power (included) or rechargeable battery (included)
Communication- Easy access communication port including standard RS232 (included) and second RS232, USB or Ethernet (accessories sold separately)
Construction- Rugged Cast Aluminium Housing, Stainless Steel Platform
Design Features- Cast Aluminium Housing, stainless steel platform, integral weigh-below hook, sealed front panel, menu lock switch, up front level indicator, adjustable levelling feet, selectable environmental and auto-print settings, stability indicator, overload and underload indicators, low battery indicator, auto shut-off, auto tare
MODEL CODE

ITEM NR.

CAPACITY

Div.
(d)(e)

PLATFORM

Legal for
Trade

Rechargeable
Battery

R41ME3

30236943

3kg

0.1g

300 x 225 mm

N

Y

R41ME3-M

30237016

3kg

1g

300 x 225 mm

Y

Y

R41ME6

30231099

6kg

0.2g

300 x 225 mm

N

Y

R41ME6-M

30237017

6kg

2g

300 x 225 mm

Y

Y

R41ME15

30231100

15kg

0.5g

300 x 225 mm

N

Y

R41ME15-M

30237018

15kg

5g

300 x 225 mm

Y

Y

R41ME30

30231101

30kg

1g

300 x 225 mm

N

Y

R41ME30-M

30237019

30kg

10g

300 x 225 mm

Y

Y
Shipping Information
Shipping to the Scottish Highlands and Islands, Northern Ireland and the Republic, Isle of Wight and the Isle of Man include an additional cost per order based on product weight. Please contact us for details. Call 01296 393133.