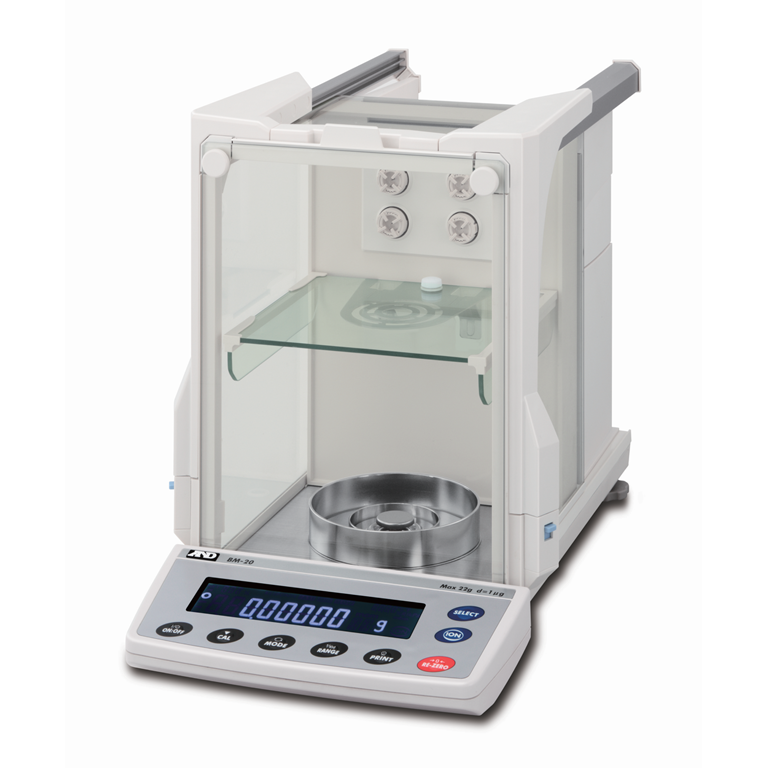 A&D BM-200 Micro Balance (220g x 0.1mg)
Was £3,627.00
RRP £3,627.00 | Save £907.00
Item in Stock
---
About the A&D BM-200 Micro Balance
The A&D BM-200 Micro Analytical Balance provides various means to help you perform sensitive measurements with simplicity and accuracy. It has a built-in fanless ionizer for quick and easy removal of static electricity arnd is ideally suited for weighing samples for componential (quantitative, elemental, etc.) analyses, environmental analyses, or other applications that similarly require extremely fine weight measurements.
A&D
BM-200 Micro Analytical Balance
Capacity 220g x 0.1mg
Pan Size Ø90 mm

A&D BM Micro Balances Specifications:
Easy, fan less static elimination using a built-in ionizer
Better operability with a large weighing chamber
Inter-lockable slide doors allowing efficient operation with both hands
Automatic calibration with an internal mass
Clearly visible, white-backlit LCD
Built-in temperature, humidity, and atmospheric pressure sensors
RS-232C and Quick USB interfaces as standard
AD-1688 weighing data logger as a standard accessory
Special pans/holder available for elemental analyses, PM filters, and microfuge tubes (BM-20/22)
Optional pipette accuracy testing kit (BM-20/22)
External Input/OutputRS-232C interface
Quick USB interface LAN – Ethernet interface with WinCT-Plus software (optional)
Shipping Information
Shipping to the Scottish Highlands and Islands, Northern Ireland and the Republic, Isle of Wight and the Isle of Man include an additional cost per order based on product weight. Please contact us for details. Call 01296 393133.