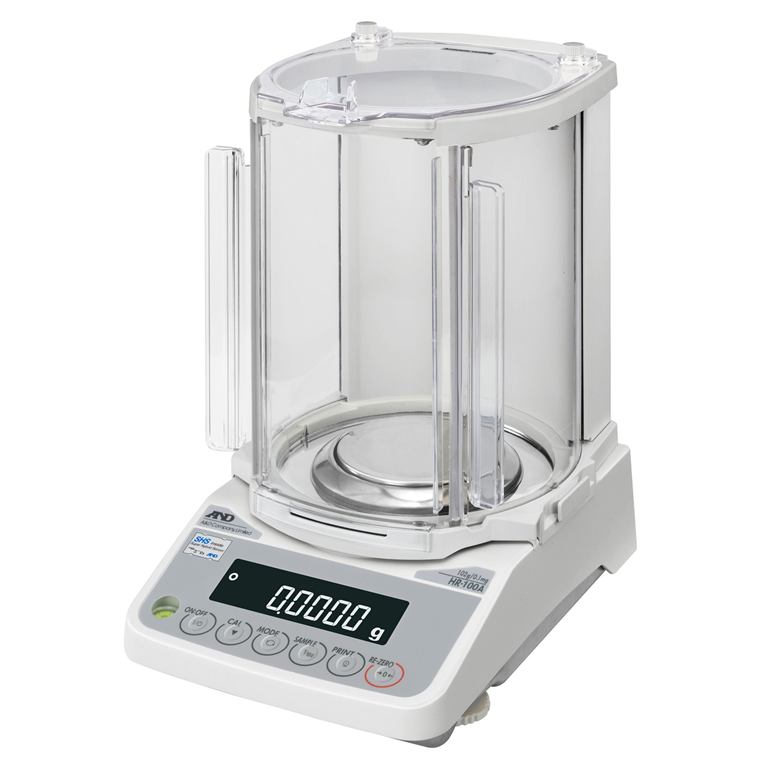 A&D HR-251AZ Analytical Balance (62/252g x 0.1/1mg)
Was £1,119.00
RRP £1,119.00 | Save £279.00
Item in Stock
---
About the A&D HR-251AZ Analytical Balance
A&D HR-251 Compact Analytical Balance is a duel range balance with two accuracies, 62g maximum and accuracy of 0.1mg or 0.0001g, then weighs up to 252g with an accuracy 1mg or 0.001g.
Automatic Internal Calibration
adjusts the balance so it always weighs correctly. Featuring high speed weighing with a
2 second stabilisation
which is adjustable to cope with drafts and vibrations . The removable breeze break has rotary sliding doors, is shatter proof and has anti-static coating. Multiple weighing units and one user programmable unit; GLP/GMP/GCP/ISO compliant; counting; percent mode; animal weighing (hold) function; statistical calculation; comparator function with buzzer; under-hook weighing.
A&D HR-251AZ main features -
Fast stabilization in 2 seconds
Large removable breeze break with antistatic coating
Compact footprint: 198 mm × 294 mm
Rotary sliding doors requiring no extra space at the rear
Clear, reverse-backlit LCD
Twelve weighing units including a user-programmable unit
GLP/GMP/GCP/ISO compliant output
Counting mode with the Automatic Counting Accuracy Improvement (ACAI) function
Percent mode function
Adjustable response characteristics and hold function
Statistical calculation function
Comparator function with buzzer
Auto power on/off function
Under-hook function
Density determination function
4 years warranty
Built-in rechargeable battery (optional)
Shipping Information
Shipping to the Scottish Highlands and Islands, Northern Ireland and the Republic, Isle of Wight and the Isle of Man include an additional cost per order based on product weight. Please contact us for details. Call 01296 393133.