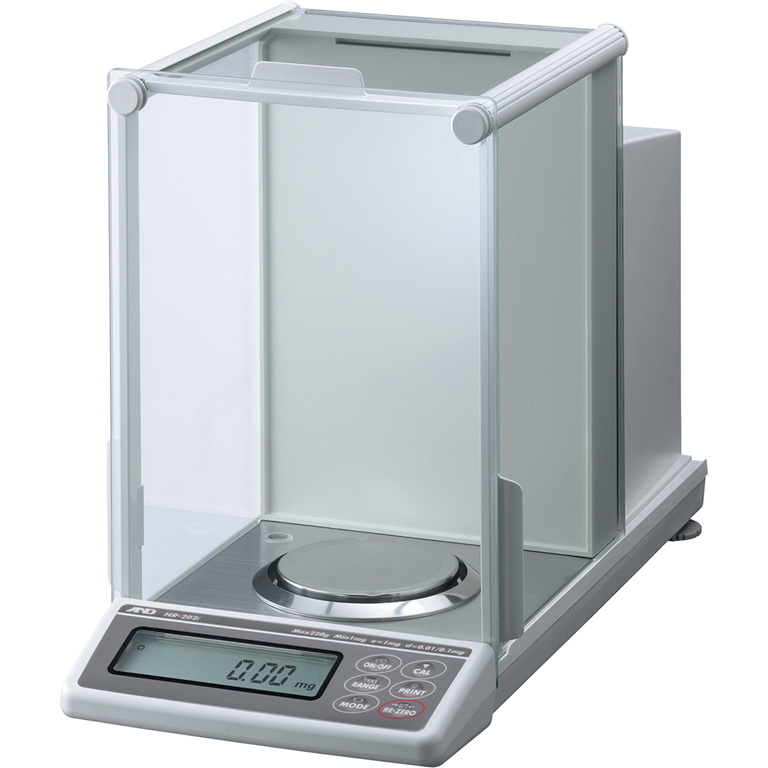 A&D HR-300i Analytical Balance (320g x 0.1mg)
Was £2,464.00
RRP £2,464.00 | Save £494.00
Item in Stock
---
About the A&D HR-300i Analytical Balance
A&D HR-300i model has 320g capacity with 0.1mg accuracy. Benefiting from a large weighing chamber which holds up to a 250mL volumetric flask, large sliding doors for easy access, multi-functional weighing, under-hook capability for
density measurement.
The
HR202i is a dual range balance for semi-micro weighing
with 51g capacity and 0.01mg accuracy, then 210g x 0.1mg accuracy.
A&D HR-i Analytical balance details:
Standard RS-232C
Multiple Weighing Units: g, mg, PCS (with ACAI function), %, oz, ozt, ct, dwt, GN, tl, etc. GLP/GMP/GCP/ISO
Compliance ID Number - The balance ID number can be set. It is used to identify the balance when GLP in use.
The ID number is memorized and maintained once it is fixed, even when the AC adapter is removed.
Auto Power On Function Plug in the unit and it turns itself on without having to press the ON/OFF key.
Standard Time & Date Function complies with GLP and Interval Weighing in the Data Memory Function.
Weighing intervals of 2, 5, 10, 30 seconds and 1, 2, 5, 10 minutes in the Data Memory Function.
Standard Under-hook Ideal for density determination and weighing magnetic substances.
Auto Re-Zero Function Re-zeroes automatically after data output.
Standard Windows Communication Tools Software
A&D WinCT - A&D's powerful and flexible data collection software tool for virtually instant connection to a PC
Shipping Information
Shipping to the Scottish Highlands and Islands, Northern Ireland and the Republic, Isle of Wight and the Isle of Man include an additional cost per order based on product weight. Please contact us for details. Call 01296 393133.