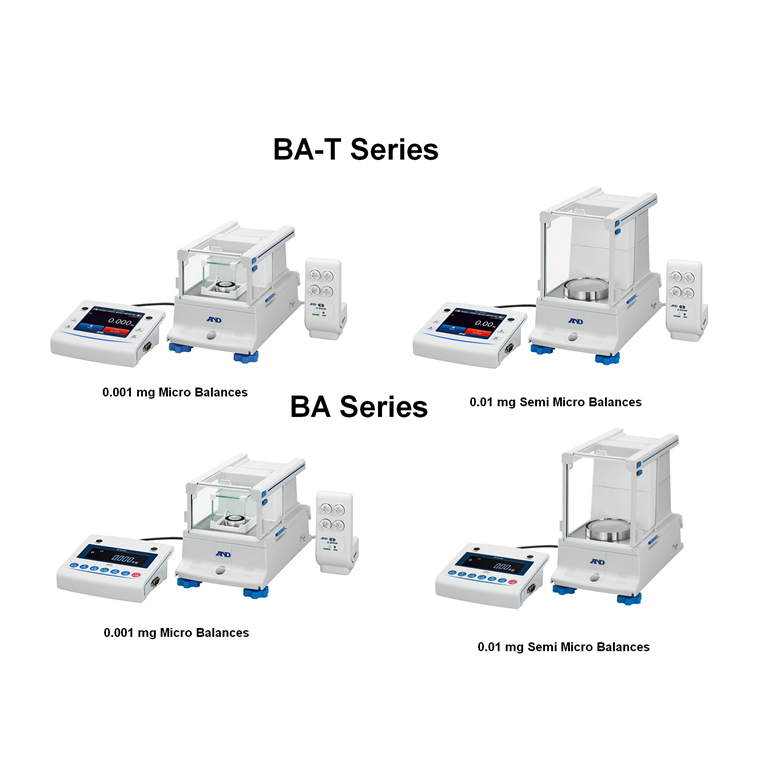 {"sku":"BA-T/BA","name":"A&D Borealis BA-T/BA Series Micro & Semi Micro Balances","price":"0.00","qty":0,"category1":"laboratory-scales-1","category2":""}
A&D Borealis BA-T/BA Series Micro & Semi Micro Balances
Was £4,064.00 (ex. VAT)
Save £1,016.00
Item in Stock
---
Add Calibration Certificate
About the A&D Borealis BA Series Micro & Semi-Micro Balances
A&D Borealis BA-T/BA series feature capacities from 6g (micro) to 220g (semi-micro) and can cover a range of laboratory weighing applications.
All models in the BA-T series and the 0.001 mg models in the BA series come standard with an external static eliminator.
The BA-T series is equipped with a 5-inch colour touch screen, the BA series has a standard reverse-backlit LCD. The side breeze break doors can be opened/closed using the non-contact IR sensors on the display unit for smooth, efficient access to the weighing chamber. All glass panes of the breeze break can be easily separated for thorough cleaning/disinfection thanks to the unique clip system. Wide range of connectivity including RS232, USB-A, USB-B, Ethernet, Bluetooth, and 2 x external inputs. Applications include: Weighing; Parts counting; Percentage weighing; Formulation mode; HPLC mode. GLP/GMP/GCP/ISO compliant output: Data necessary to comply with GLP/GMP/GCP/ISO can be added to sensitivity adjustment reports, calibration test reports, and series of weighing results.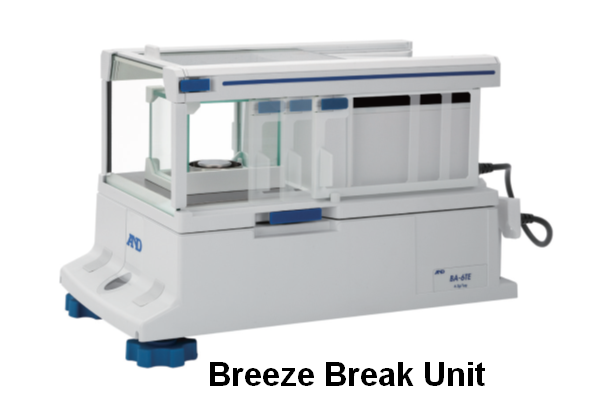 Do I need a Calibration Certificate?

Oakleyweigh in-house traceable certificate
.
Standard Models

Weighing Capacity
(Max) (g)

Readability
(d) mg

(mm)

BA-6TE

6.2

0.001

Ø25 mm

BA-6DTE

2.1 / 6.2

0.001 / 0.01

Ø25 mm

BA-225TE

220

0.01

Ø85 mm

BA-225DTE

51 / 220

0.01 / 0.1

Ø85 mm

BA-125DTE

51 / 120

0.01 / 0.1

Ø85 mm

BA-6E

6.2

0.001

Ø25 mm

BA-6DE

2.1 / 6.2

0.001 / 0.01

Ø25 mm

BA-225

220

0.01

Ø85 mm

BA-225D

51 / 220

0.01 / 0.1

Ø85 mm

BA-125D

51 / 120

0.01 / 0.1

Ø85 mm
---
Great Performance and Value
We took delivery of this balance in May and its performance and simplicity has proven it to be a brilliant addition to our lab. We also purchased the BA-225 for more range, similar accuracy and consistency within the lab.... We will be purchasing more from A&D and Oakley as the reliability and performance is outstanding together with a great service! More
By Brian Jones from Wales on 6th September 2023
Shipping Information
Shipping to the Scottish Highlands and Islands, Northern Ireland and the Republic, Isle of Wight and the Isle of Man include an additional cost per order based on product weight. Please contact us for details. Call 01296 393133.