Ohaus Pioneer PX Precision Balances
Was £790.00
Item in Stock
---
Click for External Calibration Models
Click for Internal Calibration Models
Click for Trade Approved Models
About Ohaus Pioneer PX Balances
Ohaus Pioneer PX Precision balances combine economy and high performance for essential weighing with many features and applications. Standard RS232/USB for sending balance ID and weight to a PC or printer are built in to enable research, laboratories, and educational establishments to carry out routine and basic weighing routines.
Eighteen weighing units
and one custom, parts counting and percent weighing. Difficult conditions such as vibration can be accommodated with the selectable
environmental filters
. Features fixed integral weigh below hook, levelling bubble, menu and calibration locks. Optional
Internal Calibration, Trade Approved, Legal for Trade models.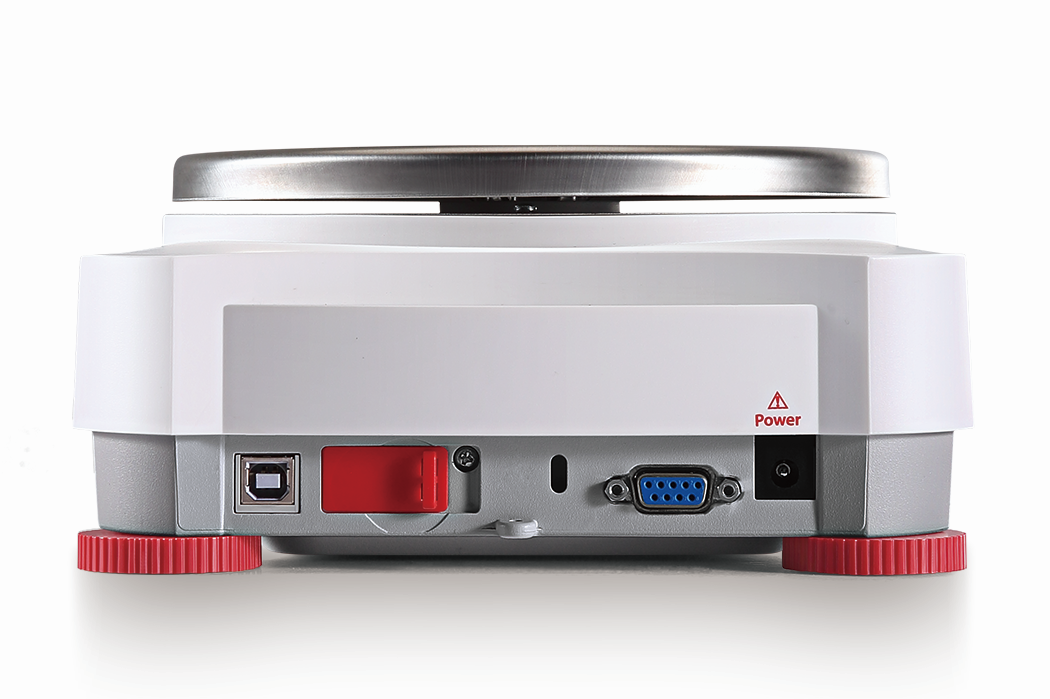 USB/RS232 connectivity for easy communication.


Ohaus Pioneer Precision balances are designed for reliable routine weighing at an affordable price. Suitable for laboratory, industrial and education applications, the Pioneer balances are available as both external and internal calibration models. With a backlit LCD, new application modes and built-in environmental settings, the compact, durable Pioneer balance is the ideal, low cost precision balance.
Ohaus Pioneer Precision balance key features:
Applications: Weighing, Parts Counting, Percent Weighing, Animal/Dynamic Weighing, Density Determination

Display: LCD with backlight

Operation: AC adapter (included)

Communication: RS232 (included)

Construction: Metal base, ABS housing, stainless steel pan, glass draftshield with sliding top door, weigh below hook, security bracket, in-use cover

Design Features: Stability indicator, software lockout and reset menu, menu and calibration locks, up-front level indicator, auto tare, mechanical and software overload/underload protection, multiple application modes and units, user-selectable communication and printing settings, user-selectable span calibration points, auto standby.
Model

Item Nr.

Capacity

Div.

Platform

Internal
Cal.

Trade
App.

PX323/E

30429812

320g

1mg

Ø 120mm

PX323

30429805

320g

1mg

Ø 120mm

X

PX323M

30430015

320g

0.01g

Ø 120mm

X

X

PX523/E

30429813

520g

1mg

Ø 120mm

PX523

30429806

520g

1mg

Ø 120mm

X

PX523M

30430017

520g

0.01g

Ø 120mm

X

X

PX3202/E

30429814

3200g

0.01g

Ø 180mm

PX3202

30429807

3200g

0.01g

Ø 180mm

X

PX3202M

30430021

3200g

0.1g

Ø 180mm

X

X

PX6202/E

30429815

6200g

0.01g

Ø 180mm

PX6202

30429808

6200g

0.01g

Ø 180mm

X

PX6202M

30430027

6200g

0.1g

Ø 180mm

X

X

PX4201/E

30429816

4200g

0.1g

Ø 180mm

PX4201

30429809

4200g

0.1g

Ø 180mm

X

PX4201M

30430024

4200g

1g

Ø 180mm

X

X
Items 30529323 and 30059316 are included with the SF40A printer package.
Please check cables compatibility with our Sales Support Centre prior to placing an order
Note: Scout, Traveller and Navigator require RS232 accessory for printer connection
---
Purchased this balance after careful consideration including price, reliability, ease of use and quality. After looking through all other makes and models, this balance came out on top . After using the balance in our labs... to weigh out chemicals, it has performed very well. Just use it for simple weighing, good clear display and the quality is really good, it feels heavy and well made. Very happy with purchase and supplier More
By Nick N from London on 7th September 2021
Shipping Information
Shipping to the Scottish Highlands and Islands, Northern Ireland and the Republic, Isle of Wight and the Isle of Man include an additional cost per order based on product weight. Please contact us for details. Call 01296 393133.