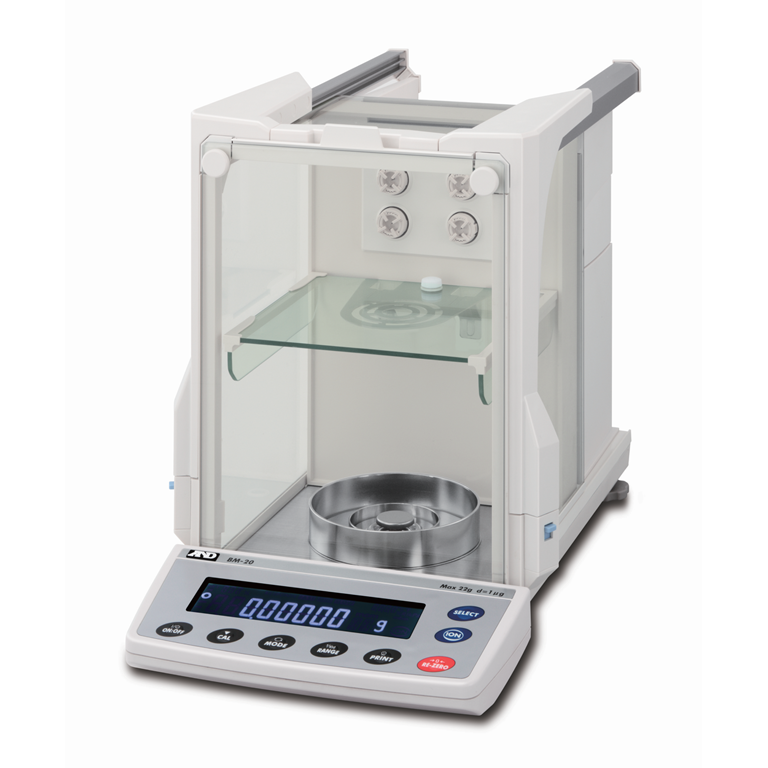 A&D BM-5D (2.1g/5.2g x 0.01mg/0.001mg)
Was £9,127.00
Call for Stock Update
---
I'm sorry, we've sold out
Don't worry, if you enter your email below we'll notify you when it's back in stock!
About the A&D BM-5D Micro Balance
The A&D BM-5-D Micro Analytical Balance provides various means to help you perform sensitive measurements with simplicity and accuracy. It has a built-in fanless ionizer for quick and easy removal of static electricity arnd is ideally suited for weighing samples for componential (quantitative, elemental, etc.) analyses, environmental analyses, or other applications that similarly require extremely fine weight measurements.
A&D BM-5D Micro Analytical Balance
Capacity 2.1g/5.2g x 0.01mg/0.001mg
Pan Size Ø25 mm

More information, Certificates, Accessories & Downloads
Shipping Information
Shipping to the Scottish Highlands and Islands, Northern Ireland and the Republic, Isle of Wight and the Isle of Man include an additional cost per order based on product weight. Please contact us for details. Call 01296 393133.