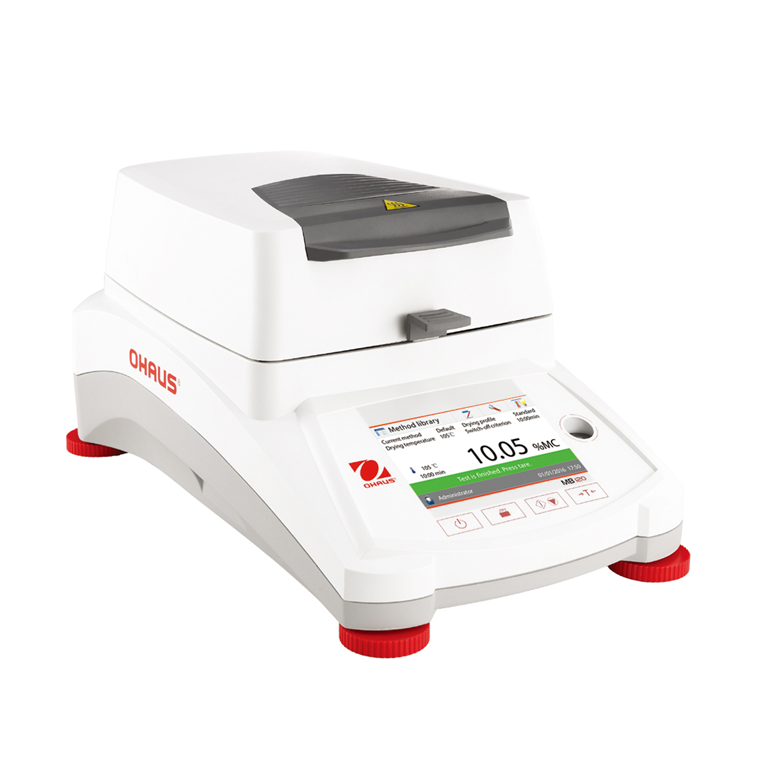 Ohaus MB120 Moisture Analyser
RRP £3,420.00 | Save £513.00
Item in Stock
---
Click for Balance Selection
Ohaus MB120 Moisture Analysers give
precise and fast results
with a controlled Halogen heating system. The uniform drying gives precise and repeatable results to 0.01% readability. Easy to read touch screen display and icon driven menu navigation. Features include a temperature guide to optimise drying temperatures and methods; up to 1000 results storage; library for 100 parameters of different samples; three levels of user management i.e. Set up and lock temperature settings and methods parameters with admin access, so users can't modify settings. Application modes - Percent Moisture Determination; Percent Solid Determination; Percent Regain Determination; Weighing; Curve; Statistics.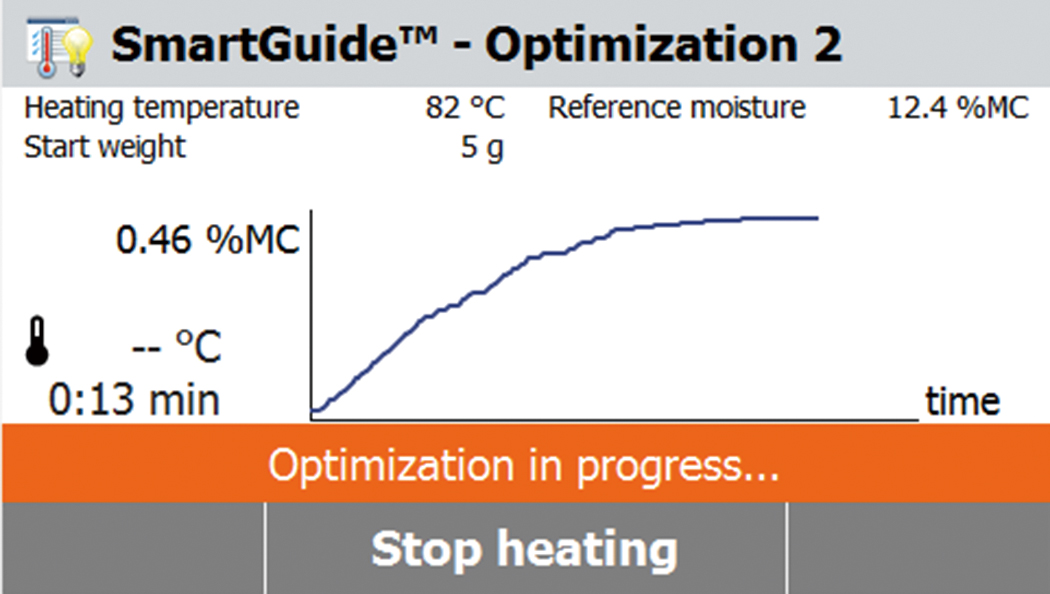 MB120 SmartGuide Reference Moisture
Ohaus MB120 Moisture Analyser features:

Define your Drying Parameters and Store Up to 100 Methods for Easy Recall - MB120's Temperature Guide helps to analyze a sample and determine the optimal drying temperature. You can store up to 100 methods and 1000 total results, for statistical analysis of measurements. Three levels of user management are available to meet individual user requirements and ensure data safety.
Increase Efficiency in your Lab with Fast Heating Halogen Technology - A precisely controlled halogen heating system distributes heat uniformly over the sample, ensuring fast and repeatable results. Four selectable drying profiles for easy one-step drying and seven shut-off criteria to automatically end the test (once moisture loss is no longer detected) are available in the MB120.
Effortless Cleaning with the Tool-Free Cleaning Structure - Designed with convenient maintenance in mind, no tools are required for cleaning these moisture analyzers. Simply remove the glass and tray to clean the sample chamber. The robust housing and die-cast base guarantee durability.
Operate Intuitively Using Icon-Based Navigation on the Color Touchscreen Display - You can access all of the MB120 features and parameters on the easy-toread color touchscreen display. The intuitive icon-based navigation guides users through every step of the operation process.
Moisture Analysis Made Simple - Just 3 easy steps for routine sample testing!
1. Tare empty sample pan
2. Add sample according to best practices
3. Press start and see your results!

Shipping Information
Shipping to the Scottish Highlands and Islands, Northern Ireland and the Republic, Isle of Wight and the Isle of Man include an additional cost per order based on product weight. Please contact us for details. Call 01296 393133.