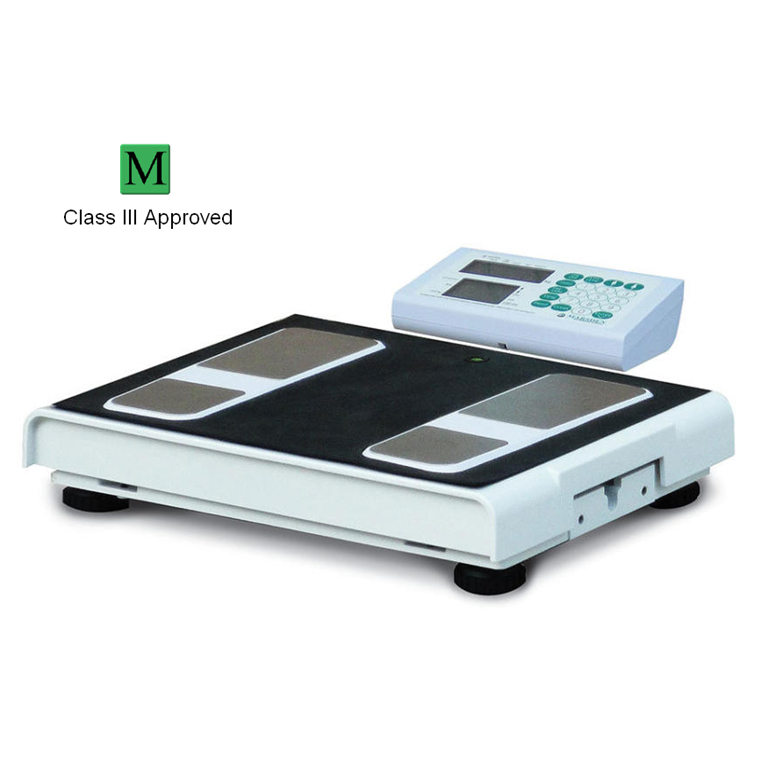 Marsden MBF-6000 Body Fat Analyser with Printer
Click for Scale Selection
The Marsden
MBF-6000 Body Fat Scale Analyser
is a portable scale with remote indicator separate from the base with a signal cable. Capacity 300kg x 100g. Complete with the TR2100 printer, the printout provides results including date and time, body type, gender, age, height, weight, BMI, basal metabolic rate, fat%,
fat mass
, fat free mass,
total body water
and impedance. RS232 data output for connection to a PC. Auto-off function. Low battery indicator. Powered from rechargeable battery. Charger/adaptor included.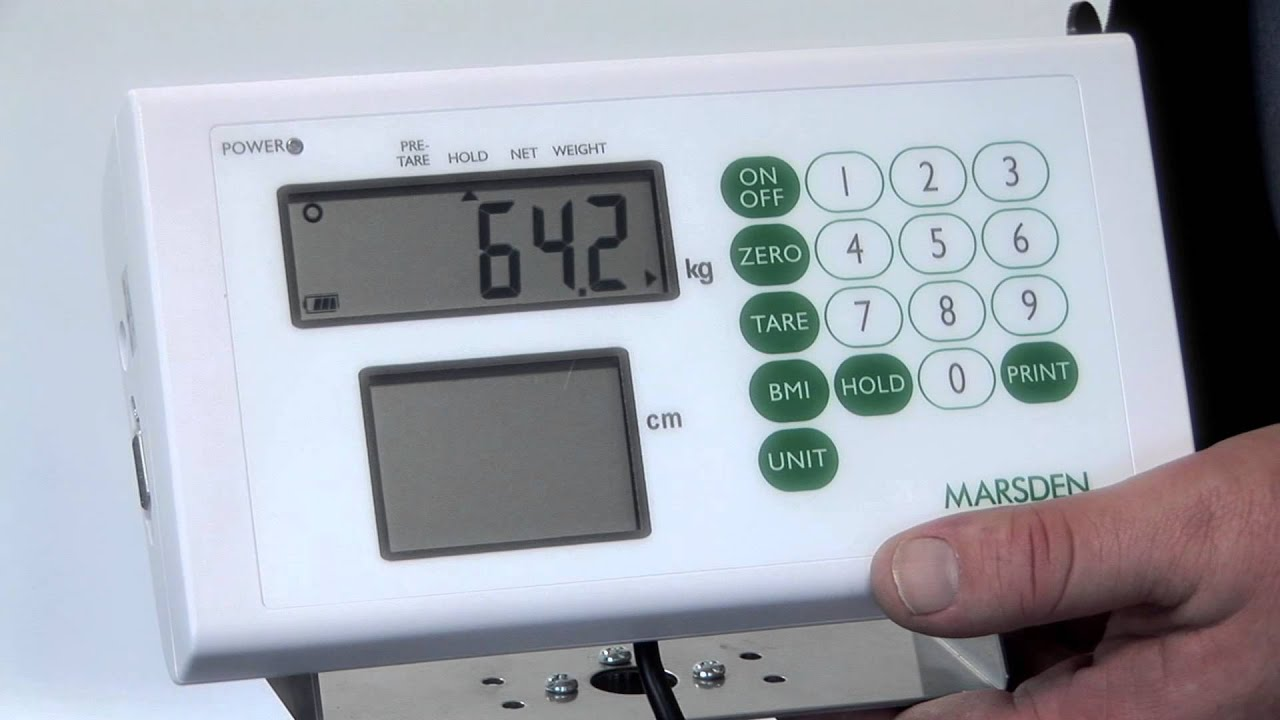 MARSDEN MBF-6000 Body Fat Analyser with printer provides results printout including date and time, body type, gender, age, height, weight, BMI, basal metabolic rate, fat%, fat mass, fat free mass, total body water and impedance.

• Capacity: 300kg
• Graduations: 100g
• Class III and MDD Approved
• Provides a complete picture of your body health (see below for full details)
Technical Details
Capacity

300kg

Graduations

100g

Platform Dimensions

450mm x 340mm x 85mm

Adaptor Specifications

12V 1A 2.5mm tip +ve

Battery Life

U pto 3000 weigh ins (or 55 hours of continuous use) from full charge

Weight of scale

9.5Kg

Adaptor (supplied)

3pin tip +ve 12V 300 m/a

Additional Features

Class III Approved
MDD Approved
Measures Basal Metabolic Rate (BMR), Total Body Water (TBW), Fat Free Mass (FFM), Fat Mass (FM), Body Fat %, Muscle Mass (MM), Protein Mass (PM), Extracellular Water (ECW), Intracellular Water (ICW), Skeletal Muscle (SM), Visceral Fat Area Level (VFA), Metabolic Age (AGEM), Weight and BMI
Overall Health Score also provided
All readings provided via printer (upto 1000 print outs per roll)
Hold
Tare
Three displays - weight, height, BMI/Fat %
Full numeric keypad to measure BMI in seconds
Separate indicator
Carry handle for portability
Readings closer to DEXA than any other body composition scale tested
Suitable for gyms, sports clubs and personal trainers
Optional carry case
Four year warranty
If you are registered disabled or have a long-term medical condition, you may qualify for VAT relief. Your local Customs and Excise VAT office will be able to confirm your eligibility if you are in any doubt. A VAT exemption form is available below for downloading. Just fill in the details and post it to us with your remittance.
Shipping Information
Shipping to the Scottish Highlands and Islands, Northern Ireland and the Republic, Isle of Wight and the Isle of Man include an additional cost per order based on product weight. Please contact us for details. Call 01296 393133.