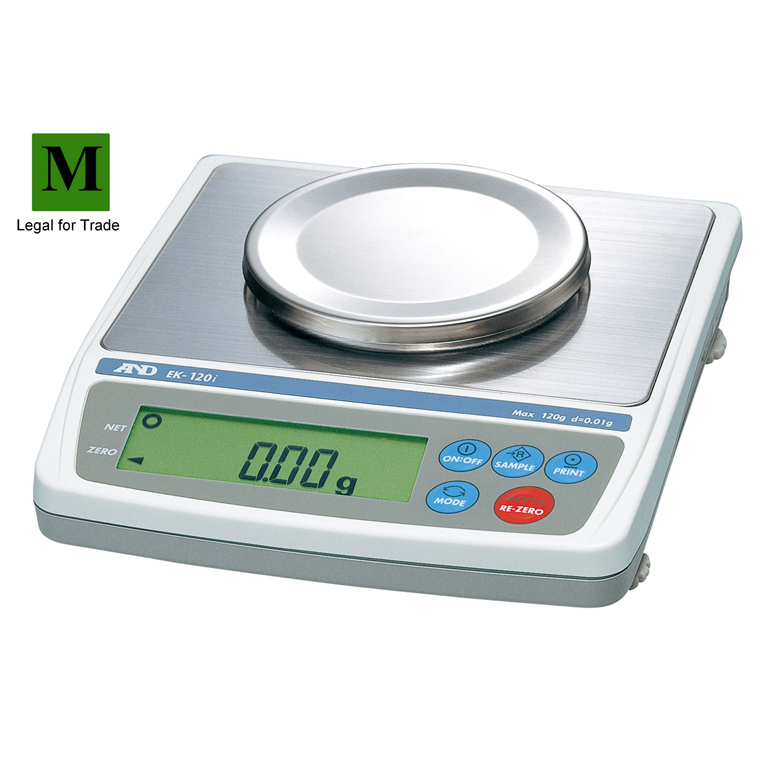 A&D EK-610i EC Class II Approved Jewellery Balance
RRP £612.00 | Save £123.00
Item in Stock
---
A&D EK-i Jewellery Balance. SPECIAL OFFER - One only model EK 610i Ec; capacity 600g x 0.1g. Brand new, boxed. Returned item from customer who ordered the wrong capacity. Balance will restamped to your business Post Code. Included in the price. The A&D EK-i gold and jewellery balance has a compact, low profile design with a large wide angle LCD display with back light and is fast and easy to use. There are two Trade Approved models available 600g x 0.1g and 6000g x 1g, ideal for buying and selling gold and jewellery or when buying or selling by weight. Options available include a tough plastic carry case for safe transport, and rechargeable battery which fits neatly under the balance. Trading Standards Approved to Class II specification for buying or selling gold legally.
Jewellery scale details -

Trade Approved - Class II
Features -
Compact, low profile design
Large Wide Angle LCD Display with back light
Control zero, mode selection and data output with standard RS-232C
Conformity to GLP with I.D. and serial number output
Auto power off
Sealed key panel protection against dust and spills
Full Digital Calibration
Standard Comparator function-Hi/OK/LO annunciate
Overload Protection Security Ring secures balance to bench to protect against theft.
Models available -
EK-610i-EC 600g x 0.1g - Plate size 110mm dia
NOTE: Due to Trading Standards requirements the minium weight of precious metal weighed on a Trade Approved balance cannot be less than - EK-610i-EC = 0.5g EK-6100i-EC = 5g The balance will also be Trade Approved to the post code within which it is to be used. Class II Approved All weighing and measuring equipment used for trade must comply with weights and measures law. Any scale used to establish a sale by weight or quantity will be subject to initial approval and regular inspection by the Trading Standards service.
Shipping Information
Shipping to the Scottish Highlands and Islands, Northern Ireland and the Republic, Isle of Wight and the Isle of Man include an additional cost per order based on product weight. Please contact us for details. Call 01296 393133.