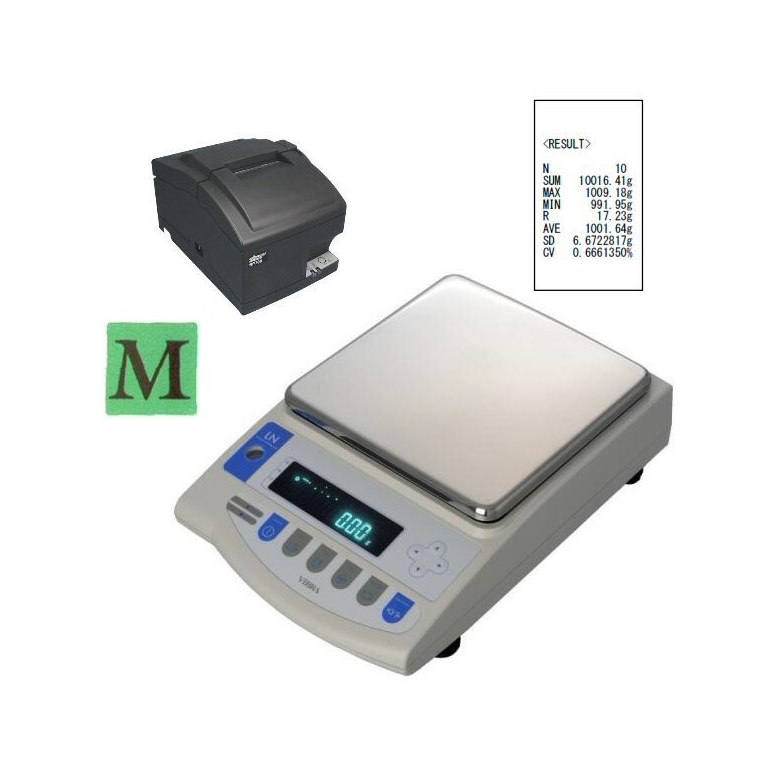 Vibra LN Average Weight System


ViBRA LN series has the function to automatically calculate the various statistical data from the measurement results making them ideal for quality control and average weight control. This data can be useful for the quality control in the assembling line and the statistical checks of prepackaged products. The data can be output to the printer and PC. System complete with Star SP712 tally roll printer. Capacities available - 2200g x 0.1g or 220g x 0.01g.
Vibra LN Class II Average Weight Sytem
Mono-metal tuning-fork sensor (MMTS) with 5 year warranty
Aluminium die cast housing
18mm Brigh green fluorescent display
Direction keys for easy function setting
Bar graph display. Statistic function ideal for quality control and average weight control
Windshield standard on 1mg division models

Star SP712 tally roll dot matrix printer
High speed, two colour high quality 9-pin printer capable of producing 13 x 20 line receipts per minute.
Easy paper loading, drop a roll of paper into the printer, close the lid and the paper is loaded
Splash resistant design with easy-clean curves
How the System Works
The Vibra LN can print out when it's in 'statistical mode'.
Data can be stored either manually or automatically so either press the Print key after each weighing or set the balance to auto so that it takes the data when the weight is stable.
Star SP712 Printout explained:
R = range so difference between max and min
CV = coefficient of variation
Date and time can also be produced
Shipping Information
Shipping to the Scottish Highlands and Islands, Northern Ireland and the Republic, Isle of Wight and the Isle of Man include an additional cost per order based on product weight. Please contact us for details. Call 01296 393133.