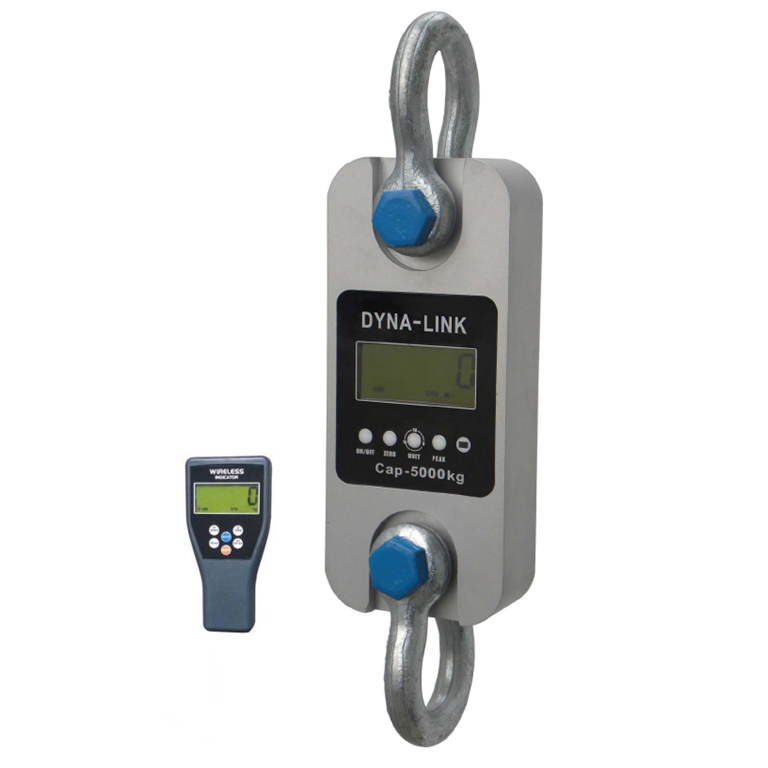 {"sku":"DL-W-3-380","name":"Everight DL-W-3-380 Dynamometer (3000kg x 1kg)","price":"918.00","qty":0,"category1":"industry-scales","category2":"bench-scales-portable-scales"}
Everight DL-W-3-380 Dynamometer (3000kg x 1kg)
Add Calibration Certificate
About the Everight DL-W-3-380 Wireless Dynamometer
The Everight DL-W-3-380 Wireless Dynamometers are of a rugged construction and have a clear 12mm backlit LCD display. 4 key operation : "ON/OFF","ZERO","PEAK" and "Unit Change". Functions include: ZERO, TARE, LOW BATTERY, PEAK HOLD, OVERLOAD WARNING. Two user programmable
Set-Point can be used for safety and warning applications or for limit weighing
. Selectable weighing units: kilograms(kg), short Tons(t) pounds(lb), Newton and kilonewton(kN). Power from 3 standard LR6 (AA) size alkaline batteries. Low battery warning. 70m standard wireless range. Galvanised high tension shackles. Supplied with handheld display (380). Power: LR6 AA 1.5V x 3 disposable alkaline batteries. Capacity 3000kg x 1kg.
Do I need a Calibration Certificate?

Everight DL-W-3-380 Wireless Dynamometer features -
Powder coated alumiun housing
Selectable units, kg, t, lbs, N, KN
25mm backlit LCD display
Galvanised high tension shackles
Disposable batteries.
Peak hold function
70m standard wireless range
Options to connection to a range of remote devices including handheld display (380), secondary display (180) or printer (580)
Shipping Information
Shipping to the Scottish Highlands and Islands, Northern Ireland and the Republic, Isle of Wight and the Isle of Man include an additional cost per order based on product weight. Please contact us for details. Call 01296 393133.