Ohaus Weighing Indicators
Comprehensive range of weighing indicators from Ohaus.
Theseindicators can be used with OHAUS and OEM platforms, bench scale bases and scale systems. Basic weighing and advanced industrial weighing processes and applications including checkweighing, piece counting, filling and accumulation. Ideal for weighing hoppers, tanks or silos, managing scales and weighbridges. Ohaus indicators are capable of being linked to printers, computers and many more applications. Stainless steel and ABS housings for harsh environments and high IP requirements.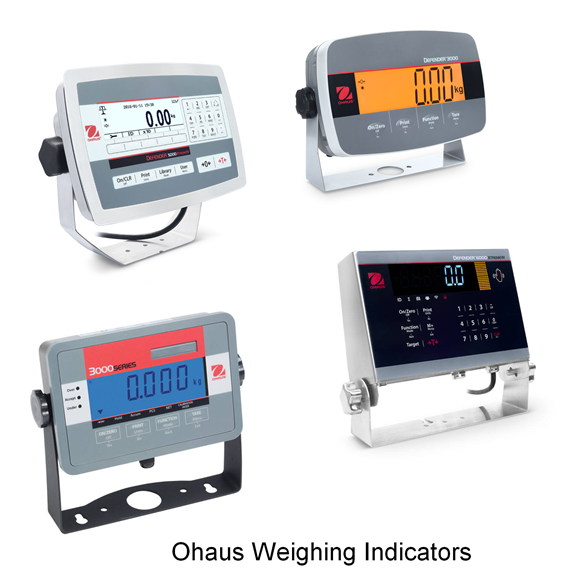 More Info keyboard_arrow_right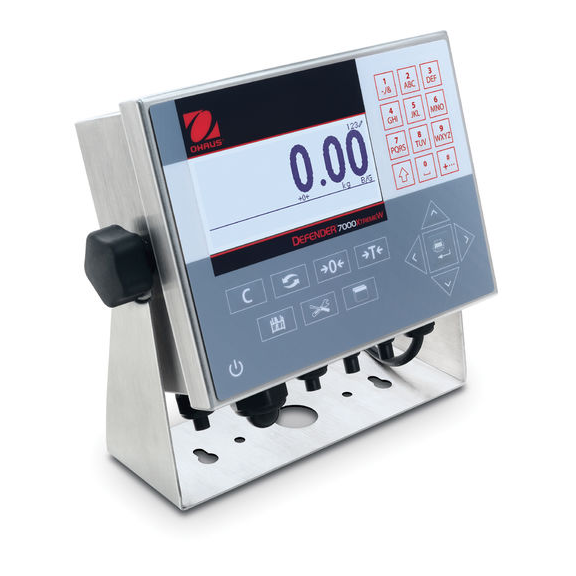 More Info keyboard_arrow_right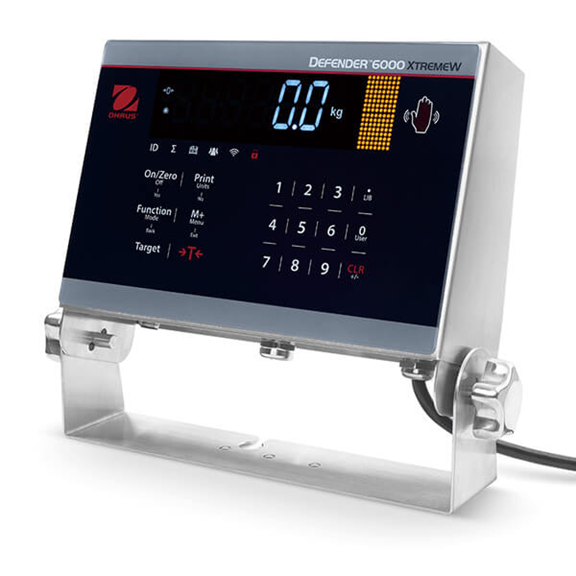 More Info keyboard_arrow_right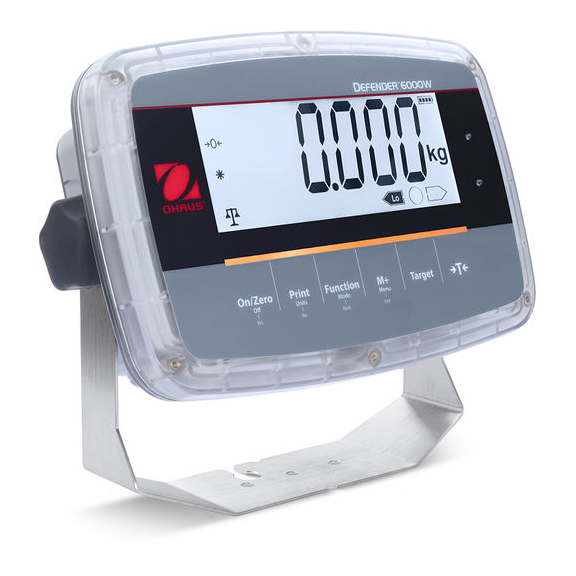 More Info keyboard_arrow_right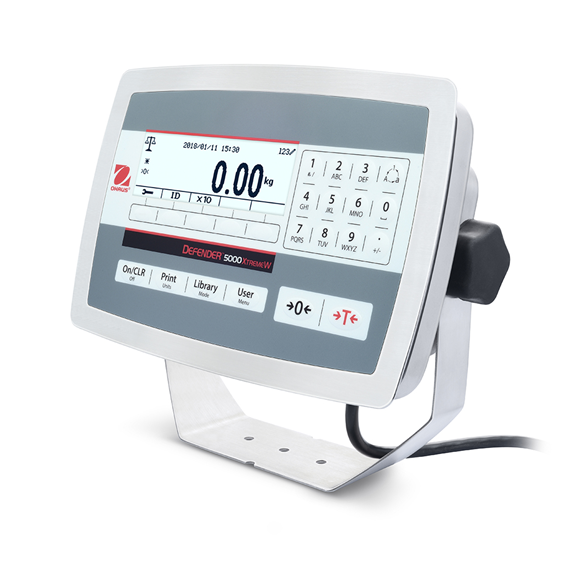 More Info keyboard_arrow_right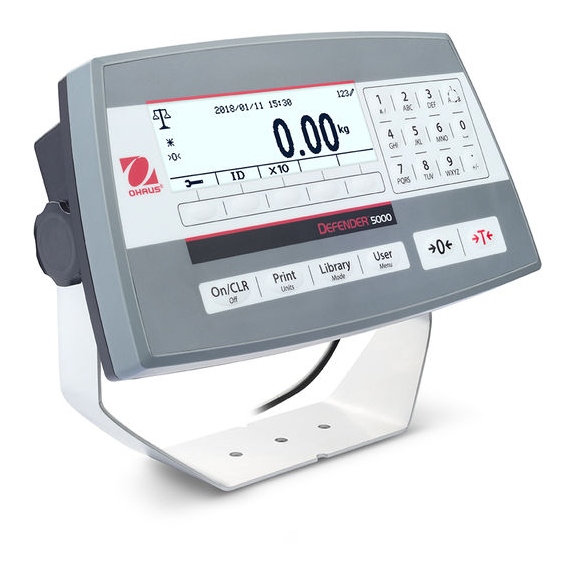 More Info keyboard_arrow_right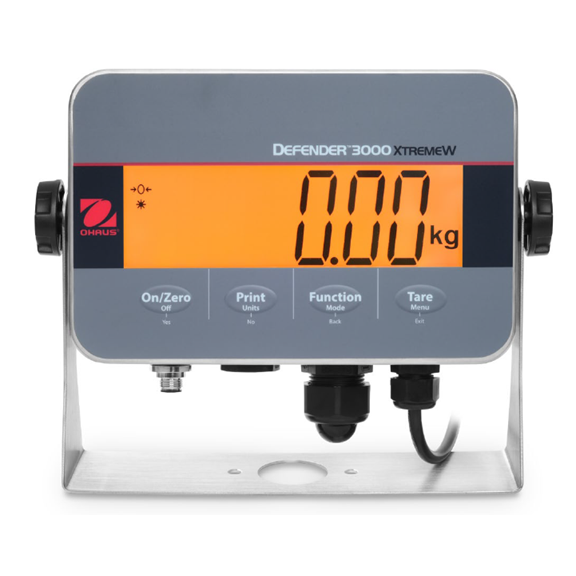 More Info keyboard_arrow_right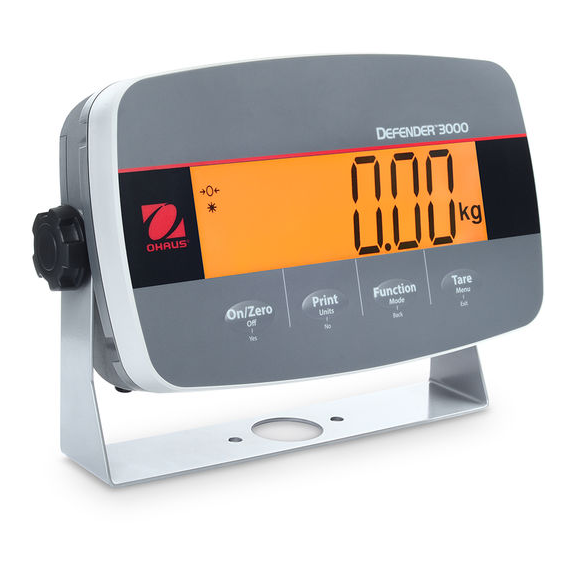 More Info keyboard_arrow_right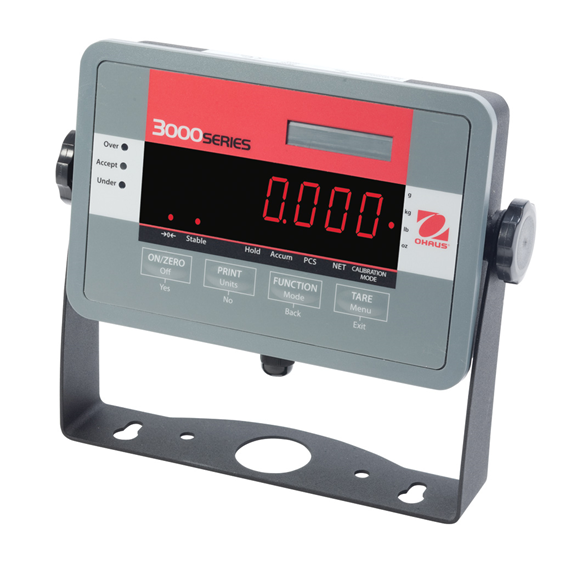 More Info keyboard_arrow_right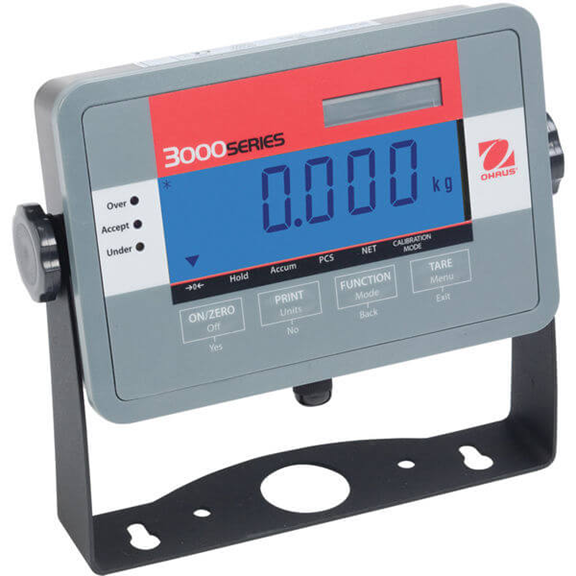 More Info keyboard_arrow_right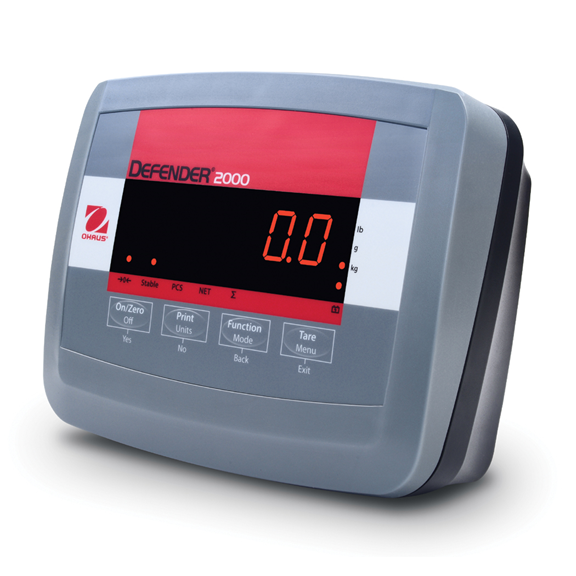 More Info keyboard_arrow_right
Standard Models

Resolution
(Max.)


Communication
(Standard & Options)




Housing

T72XW

50,000

RS232, Ethernet and 2nd RS232 or RS485

Stainless Steel

30126958

i-DT61XWE

75,000

RS232 and USB Host, second RS232/RS485/USB device, Ethernet and WiFi/Bluetooth, Discrete I/O and Analog output

Stainless Steel

30575577

i-DT61PW

75,000


RS232 and USB host. Optional 2nd RS232/RS485/USB Device, Analog Output, WiFi/Bluetooth, Ethernet and Discrete I/O with relay

Polycarbonate

30575574

TD52XW

75,000

RS232 and Micro SD slot (included), second RS232/RS485/USB device, Ethernet and WiFi/Bluetooth, Discrete I/O and Analog Output

Stainless Steel

30424067


TD52P

75,000

RS232 and Micro SD slot (included), second RS232/RS485/USB device, Ethernet and WiFi/Bluetooth, Discrete I/O and Analog Output

ABS

30424065

i-DT33XW

30,000

RS232 and optional USB Device or Ethernet

Stainless Steel

30648432

i-DT33P

30,000

RS232 and optional USB Device or Ethernet

ABS

30648430

T32ME

20,000

RS232

ABS+Carbon Steel

83997627

T32MC

20,000

RS232

ABS+Carbon Steel

83997628

T24PE

20,000

RS232

ABS

30235894