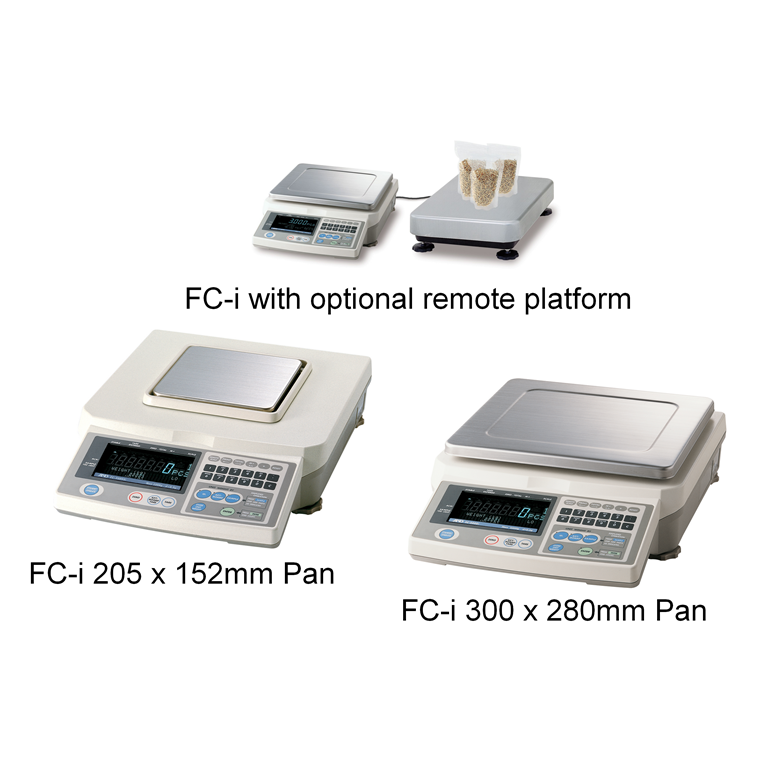 A&D FC-i Counting Scales
Was £1,206.00
Item in Stock
---
Click for Scale Selection
About A&D FC-i Counting Scales
A&D FC - i Counting Scale for simple, accurate weight counting of small or large parts. With unrivalled counting accuracy, the FC-i has an internal resolution of 1/1,000,000 and with the Automatic Counting Accuracy Improvement function (ACAI), it automatically corrects errors caused by variations in unit weight making even more accurate counting possible. Large, clear display, 2 step counting operation, 500 item memory, remote scale option for weighing larger items, can be linked to a bar-code label printer for a complete Inventory Control System. 7 different capacities from 500g upto 50kg and can count items as little as 0.5mg.
For even greater accuracy,
A&D FC-Si Counting Scale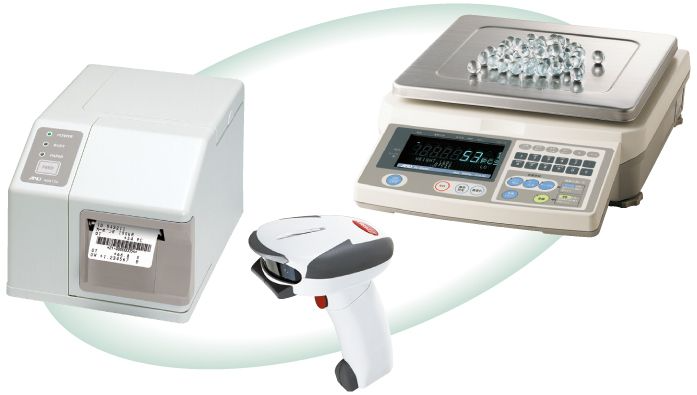 A&D FC-i Counting scale with exclusive Automatic Count Accuracy Improvement. ACAI combines the two most critical performance requirements of a counting scale: count accuracy and operation efficiency. One of the best counting scales in its class. Use the remote scale option to attach a larger base to the scale for weighing larger, heavier items. You then have the main scale to weigh smaller parts and a larger, remote scale to weigh greater qualities and larger items with the same accuracy. Please call for suitable bases to link to the FC-OP-05i as the price will depend on size and capacity (01296 393133).
A&D FC-i Counting scale Main Features:
- Internal resolution 1/1,000,000
- Displayed resolution 1/10,000 FC-Si
- SHS sensor assures accuracy and resolution of precision balance.
- Automatic Counting Accuracy Improvement (ACAI)
- Rugged design
- Rechargeable Ni-MH Battery Pack Option
- Large memory stores & retrieves up to 500 ID, unit & tare weights and Item Code (Alphanumeric)
- Large platform sizes accommodate a wide variety of packages, cartons & boxes
- Remote platform option allows bulk counting
- Comparator function which triggers an alarm
- HI, OK or LO settings
- Navigation System with LED increases ease & efficiency
- Universal Flex Coms (UFC) allows you to print out as you format the printer
- Automatic Memory Accumulation Mode totals piece count into memory.



| Model | Capacity | Div. | Pan Size | Code |
| --- | --- | --- | --- | --- |
| FC-500i | 500g | 0.05g | 205x152mm | FC-500i |
| FC-1000i | 1000g | 0.1g | 205x152mm | FC-1000i |
| FC-2000i | 2000g | 0.2g | 300x280mm | FC-2000i |
| FC-5000i | 5000g | 0.5g | 300x280mm | FC-5000i |
| FC-10Ki | 10kg | 1g | 300x280mm | FC-10Ki |
| FC-20Ki | 20kg | 2g | 300x280mm | FC-20Ki |
| FC-50Ki | 50kg | 5g | 300x280mm | FC-50Ki |
Shipping Information
Shipping to the Scottish Highlands and Islands, Northern Ireland and the Republic, Isle of Wight and the Isle of Man include an additional cost per order based on product weight. Please contact us for details. Call 01296 393133.