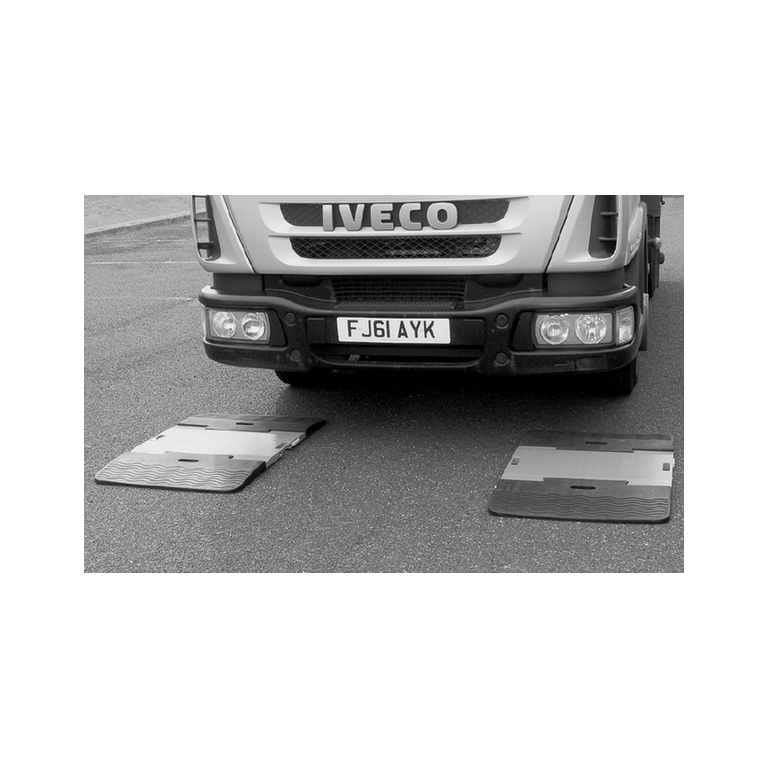 Marsden AP-200 Portable Axle Weigher
Was £5,850.00
Call for Stock Update
---
I'm sorry, we've sold out
Don't worry, if you enter your email below we'll notify you when it's back in stock!


The Marsden AP-200 Axle Weigher is a portable and accurate weighing scale creating a cost effective way to ensure vehicles are not illegally overloaded. It can be used for a wide range of vehicle types from cars up to 44-tonne container lorries. System comprises two waterproof AP-200 weighing pads and a multi-function touchscreen indicator with built-in printer. The digital indicator, housed in a tough but lightweight carry case. Each pad has a capacity of 10 tonnes so up to 20 tonnes per axle can be weighed. The built-in printer creates printouts and the data can be transferred to external devices such as a PC or computer via the USB and RS232 ports. The detailed information provided includes vehicle's weight, including left and right wheels, overall weight, and - if the vehicle is moving whilst being weighed - the speed at which the wheels passed over the pads. Driver name and vehicle registration can also be inputted, so weight data can be tied up with the correct vehicle.
Marsden AP-200 Portable Axle Weigher specifications -
Capacity: 20,000kg (per axle). 10,000kg per pad
Wireless, portable weigh pads
Capacity
20,000kg (per axle). 10,000kg per pad.
Graduations
10kg
Base dimensions
800mm x 450mm x 35mm
Battery Life
40 hours of continuous use
Additional Features

Portable weighing solution for all vehicles

Durable build
Wireless console
Weigh up to 8 axles at a time
Waterproof pads
Touchscreen indicator
Indicator housed in tough, lightweight carry case
Built in carry handles
Carry case for pads
Stationary or motion weighing
4GB hard drive for storing data
RS-232 or USB data transfer
In-built printer
Registration number input
Shipping Information
Shipping to the Scottish Highlands and Islands, Northern Ireland and the Republic, Isle of Wight and the Isle of Man include an additional cost per order based on product weight. Please contact us for details. Call 01296 393133.