Ohaus DFP Stainless Pallet Scales
The Ohaus DFP Pallet Scales are available as either stainless washdown or painted mild steel. Four IP68 electro-polished stainless steel load cells that are hermetically sealed and OIML approved are standard on all models. Both models are fitted with a version of the Ohaus TD52 indicators. The stainless pallet scale has the stainless IP68 TD52XW indicator with Backlit Liquid Crystal Display and the painted mild steel pallet scale has the TD52P indicator with an ABS enclosure and the same backlit Liquid Crystal Display.Easy on and off loading of open-bottom pallets, IBC's and containers.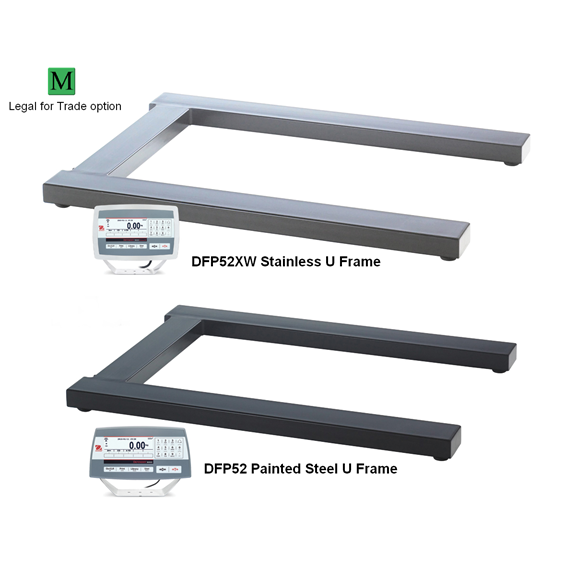 More Info keyboard_arrow_right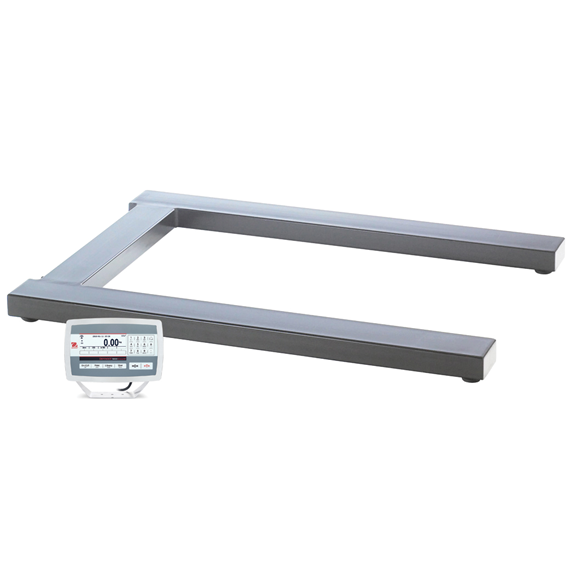 More Info keyboard_arrow_right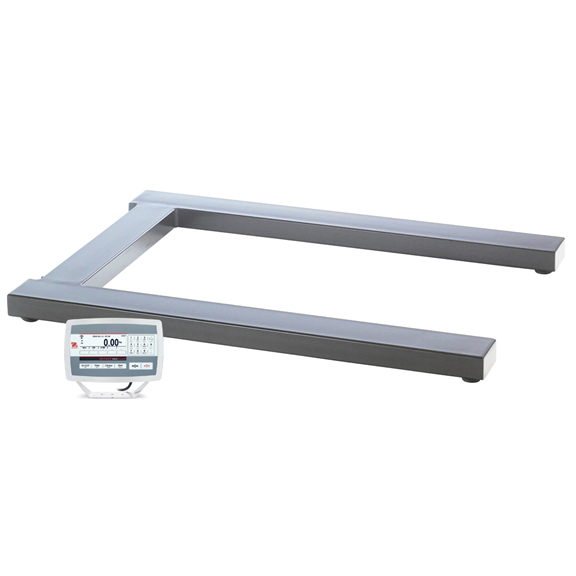 More Info keyboard_arrow_right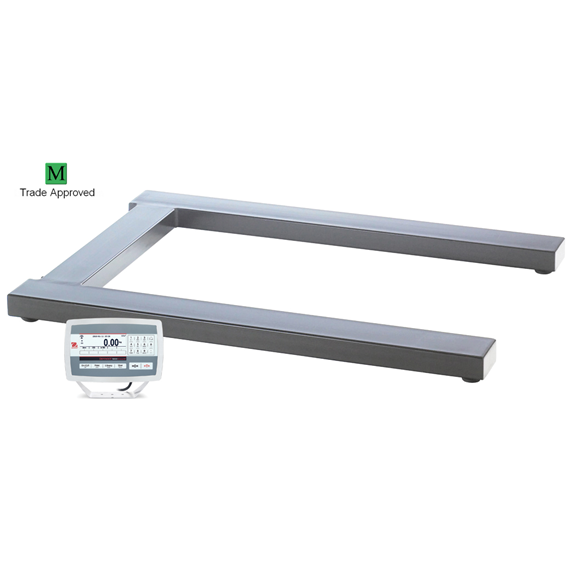 More Info keyboard_arrow_right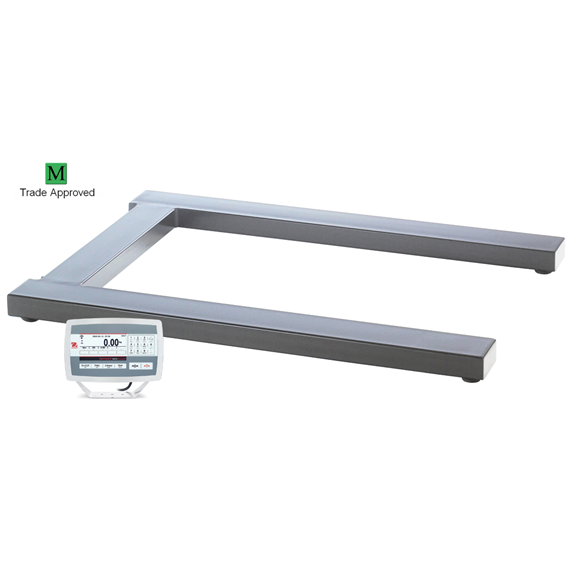 More Info keyboard_arrow_right
Ohaus Defender 5000 Stainless (TD52XW) Applications - Weighing, Parts Counting, Percent Weighing, Checkweighing, Dynamic Weighing (Display Hold)
Display - Backlit Liquid Crystal Display (LCD), 256 x 80 pixels
Operation - Internal power supply with power cord (included) or rechargeable battery (sold separately as an accessory)
Communication - Easy access communication ports including RS232 and Micro SD slot (included), second RS232/RS485/USD device, Ethernet and WiFi/Bluetooth, Discrete I/O and Analog Output (sold separately as accessories); GLP/GMP data output with real-time clock
Construction - ABS plastic indicator, black painted steel U-frame, IP67 stainless steel junction box, IP68 OIML R60 electro-polished stainless steel load cells
Design Features - Structural channel bracing and pendulum design feet with removable rubber cap, 150% overload protection. Checkweighing symbols with selectable operation and audible signal settings, menu lock switch, multiple selectable operating languages, selectable environmental and auto-print settings, stability indicator, overload/underload indicators, selectable adjust contrast settings, auto-dim display, auto-off, auto tare.