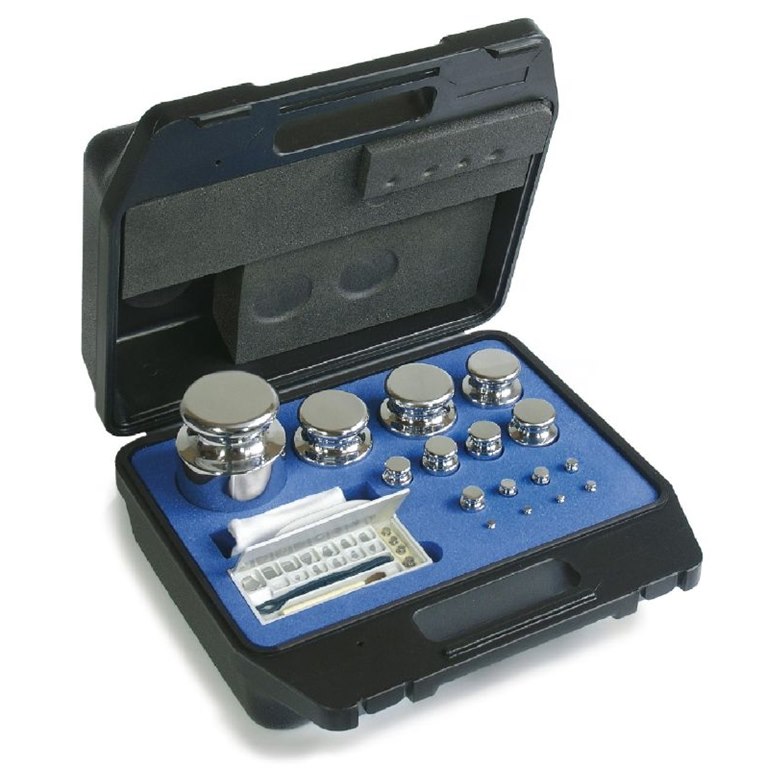 F1 Stainless Steel Weights Boxed Set (1mg - 5kg) #323-084
RRP £1,645.00 | Save £150.00
Item in Stock
---
F1 Stainless Weights Boxed Set (1mg - 5kg) #323-084. Individual weights nickel-plated and brass or polished stainless steel. Housed in a sturdy hard plastic lined case with the small milligram weights (1mg–500 mg) in removable plastic box. Ideal for daily QC checks on precision balances and scales.
Kern F1 Stainless Steel Weight Set (1mg - 5kg) #323-084
Available with a DAkks F1 Calibration Certificate traceable to National Standards
Weight Set include these 28 weights:
1mg, 2mg, 2mg, 5mg, 10mg, 20mg, 20mg, 50mg, 100mg, 200mg, 200mg, 500mg (housed in removable plastic box)
1g, 2g, 2g, 5g, 10g, 20g, 20g, 50g, 100g, 200g, 200g, 500g, 1kg, 2kg, 2kg, 5kg
Shipping Information
Shipping to the Scottish Highlands and Islands, Northern Ireland and the Republic, Isle of Wight and the Isle of Man include an additional cost per order based on product weight. Please contact us for details. Call 01296 393133.