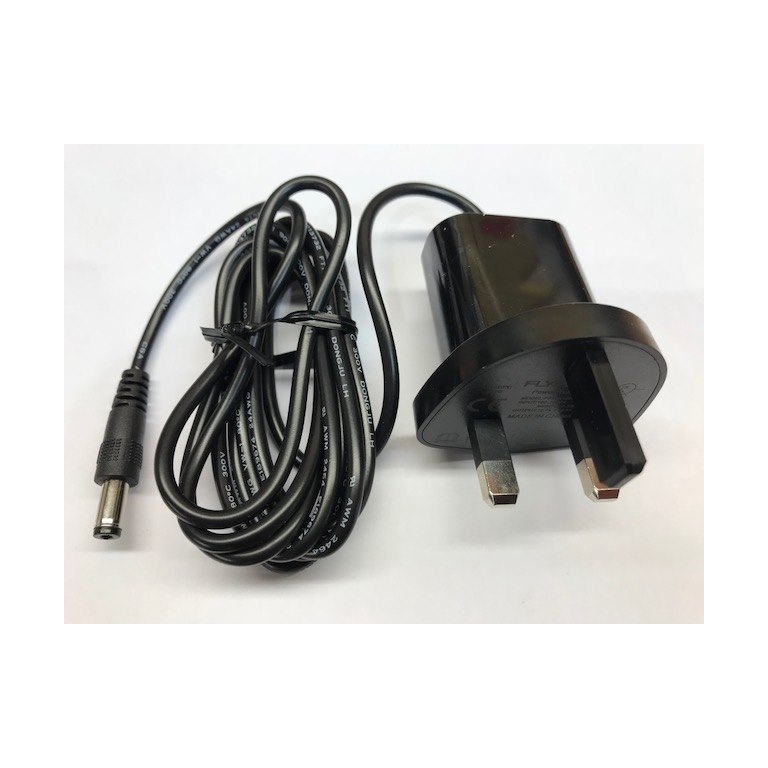 T-Scale TPS Pallet Truck Charger

T-Scale TPS Pallet Truck Mains Charger for the TPS Pallet Truck. Genuine mains adaptor to charge the internal battery of the TPS Pallet Truck
TPS Pallet Truck Mains Charger. Genuine manufacturer mains charger to charge the T-Scale TPS Pallet Truck. Battery operation explained below:
Battery Life
The TPS Pallet Truck is battery operated with a battery life of approximately 60 hours use.
Low Battery Indicator
When the battery needs charging, the battery symbol on the display turns on. The scale will operate for about 30 minutes then automatically switched off to protect the battery.
Charging the Battery
Plug in the mains charger. The pallet truck does not need to be turn. Battery should be fully charged for around 15 hours for full capacity.
Battery Charging Status

On the left side of the display window, an LED indicates battery charging status. When the pallet truck is plugged in, then internal battery will be charged. Colours in the LED window indicate battery status:
Green - Battery is fully charged
Red - Battery is in charge/needs charging
Battery Performance
Always use the original batteries and AC power charger. Pallet truck is not intended for use with non-original batteries and/or battery charger. This will affect the warranty and performance.
Mains Charger is rated at 12v, 500mA, center pin positive
Keep battery at or near room temperature when charging
Fully charge battery before first use
Batteries should be charged once every 3 months at minimum
Shipping Information
Shipping to the Scottish Highlands and Islands, Northern Ireland and the Republic, Isle of Wight and the Isle of Man include an additional cost per order based on product weight. Please contact us for details. Call 01296 393133.