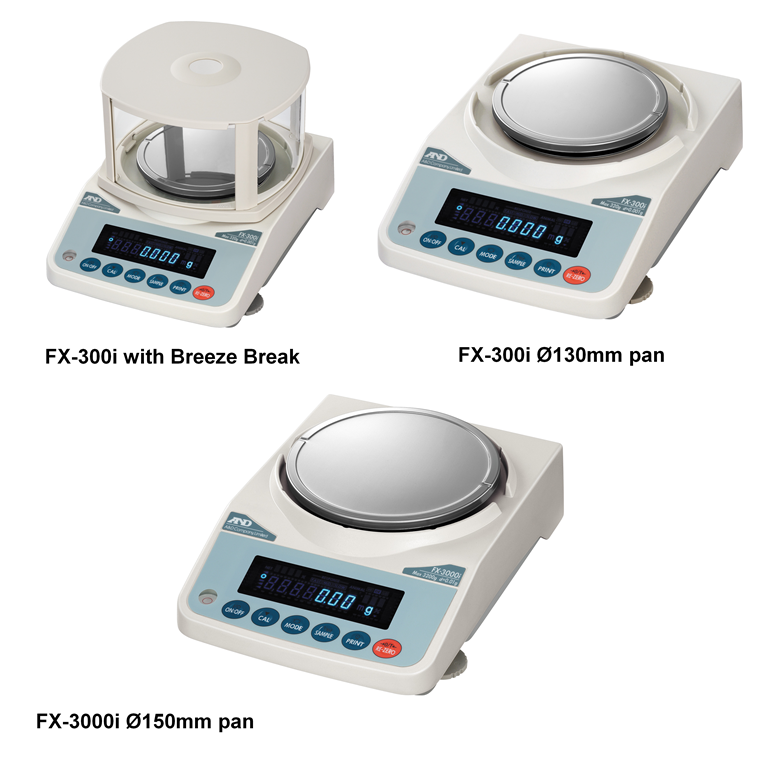 A&D FX-i Precision Balances
Was £588.00
RRP £588.00 | Save £158.00
Item in Stock
---
Click for Balance Selection
About A&D FX-i Precision Balances
The A&D FX-i Precision Balance is cost effective with great accuracy and repeatability. With its compact B5 sized footprint for when space is a premium, fast 1 second stability time for quick weighing, shock absorber functions to help protect against items dropped on the balance and options which include quick USB for transfer of weighing data directly to your PC with no software needed and breeze breaks to eliminate display drifting. Ideal partner for the AutoTrickler system. The small breeze break comes as standard with FX-120i, FX-200i, FX-300i and FX-500i models.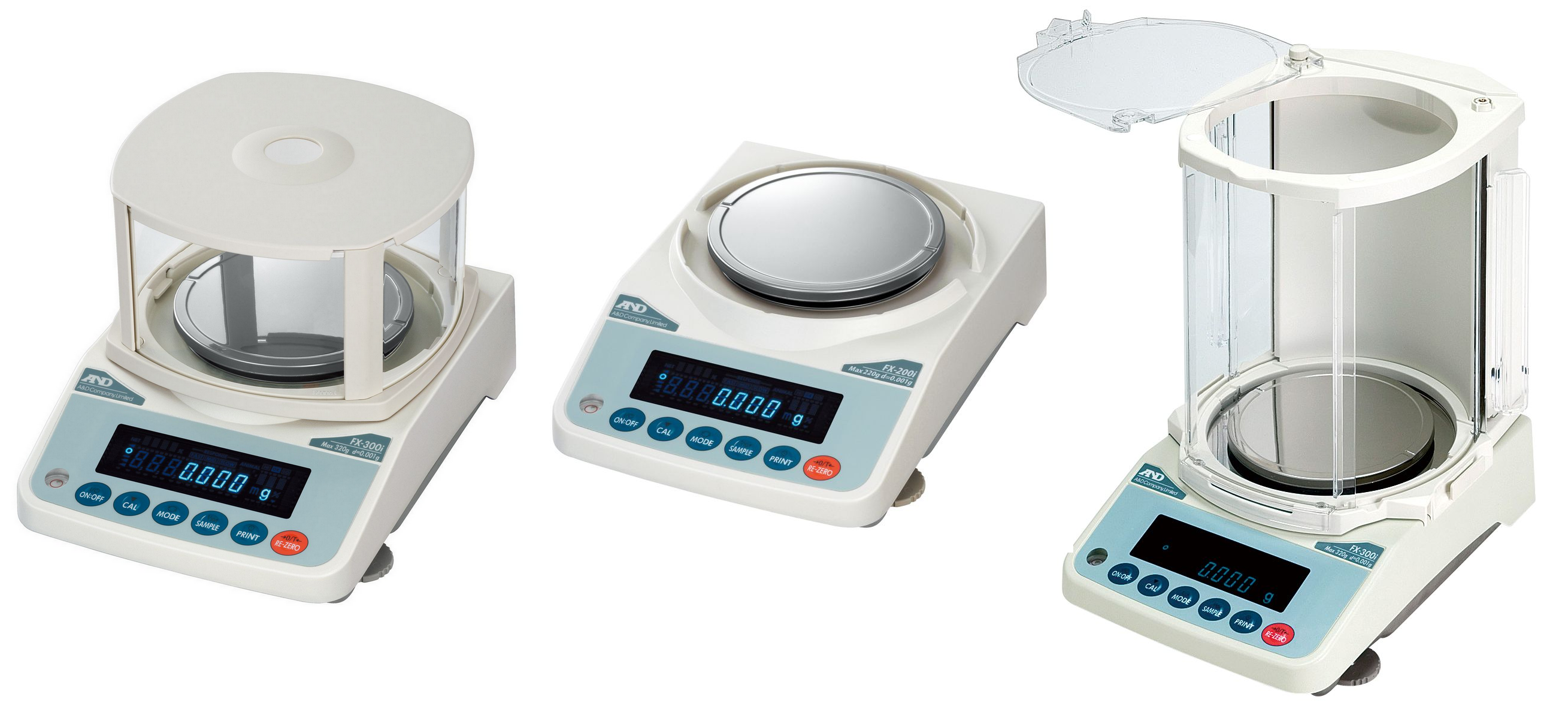 A&D FX-i Precision balance, cost effective weighing without compromising on quality or reliability. Also includes the A&D FX-120i for use with the AutoTricker System.
Main Functions:
Response Indicator Function: Selectable FAST, MID or SLOW response to suit weighing environment conditions
Comparator Function: Easy to compare weighing results by setting HI limit and LO limit to display HI,OK,LO indicator
B5 Size Footprint: Ideal for installation and use in narrow spaces
1 Second Stabilization: Quick stabilization speed with accurate weighing for better productivity
Shock Absorber Function: The internal shock absorber protects the SHS from the adverse effects of vertical or transverse overloading.
Quick USB Interface (FXi-02): Easy-to-use optional USB interface, with no driver installation necessary, for transfer of weighing data to a computer
SCF–Statistical Calculation Function: Can display and/or output statistical calculation data as No. (number of data), SUM (total), MAX (maximum), MIN (minimum), R [range (maximum – minimum)], AVE (average), SD (standard deviation) and CV (coefficient of variation)
Standard Models

Weighing Capacity
(Max) (g)

Readability
(d)

(mm)

FX-120i

122

1mg

Ø130

FX-200i

220

1mg

Ø130

FX-300i

320

1mg

Ø130

FX-500i

520

1mg

Ø130

FX-1200I

1220

0.01g

Ø150

FX-2000i

2200

0.01g

Ø150

FX-3000i

3200

0.01g

Ø150

FX-5000i

5200

0.01g

Ø150
---
The scales are excellent and give me full confidence in knowing that the weight they display is consistent and repeatable. It was a pleasure to deal with your company. Staff are friendly and knowledgeable. Great advice and... answered all my questions. I thoroughly recommend your company. More
By Lee Massey from Warminster on 23th November 2020
Shipping Information
Shipping to the Scottish Highlands and Islands, Northern Ireland and the Republic, Isle of Wight and the Isle of Man include an additional cost per order based on product weight. Please contact us for details. Call 01296 393133.