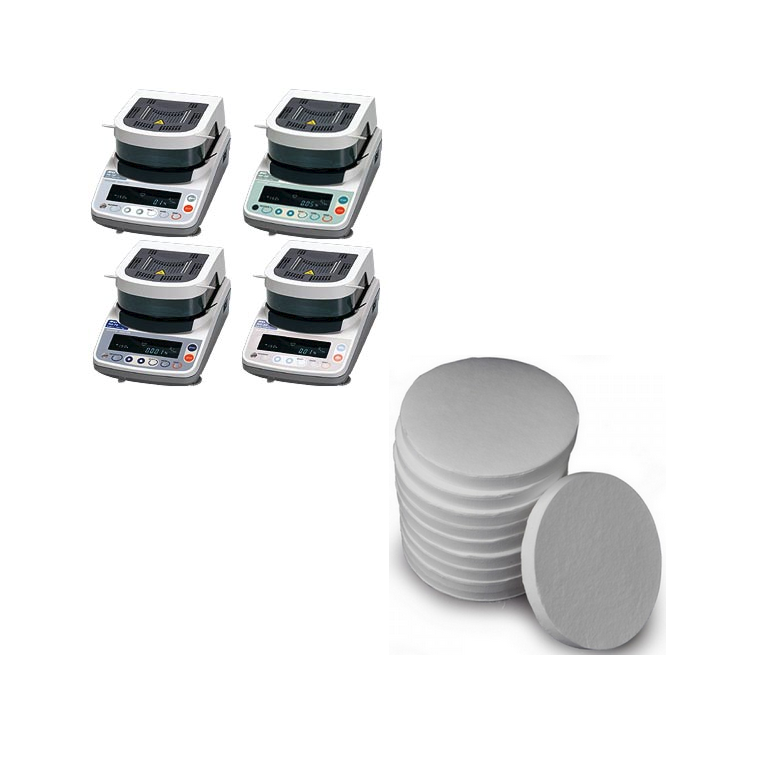 A&D MX/MF Glass Fibre Sheets 70mm (100 pcs) MX/MF-OP-32-1

MX/MF Glass Fibre Sheets (100 pcs)
MX/MF Glass Fibre Sheets 70mm (100 pcs)
Use the glass fiber sheet to measure the moisture content that is included in the following samples. When this sheet is used, vaporization of moisture is speeded up and moisturemeasurement result becomes quick and precise.This accessory (MX/MF-OP-32-1) is a package of 100 glass fiber sheets.Use the glass fiber sheet for high surface tension liquid sample.
Shipping Information
Shipping to the Scottish Highlands and Islands, Northern Ireland and the Republic, Isle of Wight and the Isle of Man include an additional cost per order based on product weight. Please contact us for details. Call 01296 393133.