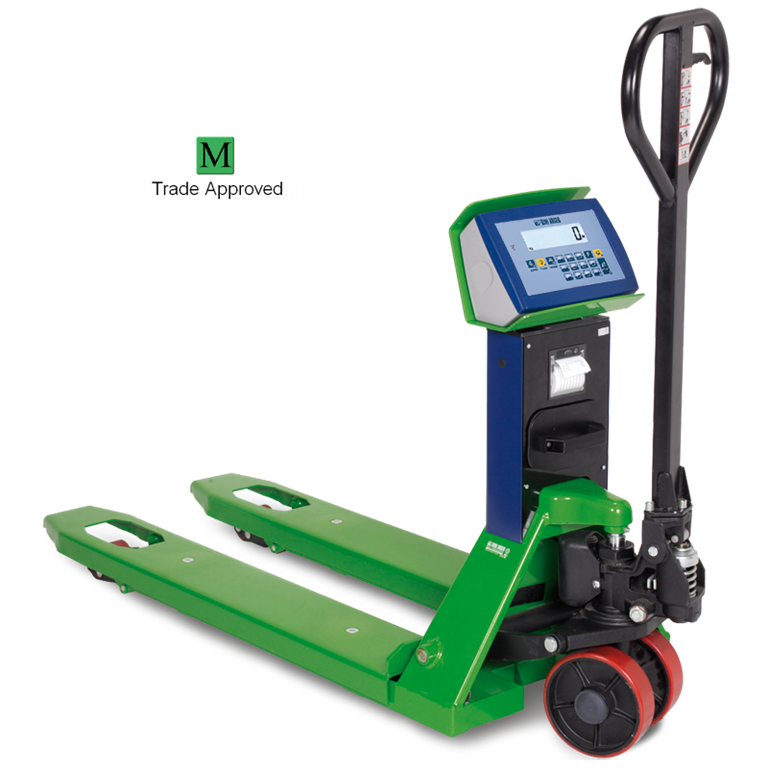 {"sku":"TPWPM","name":"Dini Argeo TPWPM \"PROFESSIONAL\" Pallet Truck Scale Trade Approved","price":"2,226.00","qty":0,"category1":"trade-approved","category2":"trade-approved-floor-mobile-scales"}
Dini Argeo TPWPM "PROFESSIONAL" Pallet Truck Scale Trade Approved
Save £153.00
Item in Stock
---
Add Calibration Certificate
About the TPWPM "PROFESSIONAL" Pallet Truck Scale
The Trade Approved Dini Argeo TPWPM "PROFESSIONAL" Pallet Truck Scale has an extractable rechargeable Instaplug battery and a thermal printer for tracking the weighing operations. Construction - Oven-fire painted structure in extra thick steel. Power is from an extractable internal rechargeable battery and gives up to 80 hours of continual use. The indicator is housed within a stainless steel easy to clean (Set swivel head, adjustment +/-160°) IP65 enclosure (except printer area). Display is large backlit 25mm LCD which is easily seen even in poor lighting conditions. Built with 4 IP68 STAINLESS STEEL approved Dini Argeo load cells. Bi-directional RS232/C port configurable for radio modem or handheld terminal. Thermal printer as standard, including clock/calendar. Configurable print format. Capacity 1000/2000kg x 0.5/1kg. Can be used for buying and selling by weight.
Dini Argeo TPWPM "PROFESSIONAL" main features -
Trade Approved
Fork dimensions 1150 x 550 x 85 mm.
Fork lifting height 200 mm.
Oven-fire painted structure in extra thick steel.
Double loading polyurethane rollers.
Weight indicator in IP65 STAINLESS STEEL waterproof case
17-key functional waterproof keypad
IP68 stainless load cells
Shipping Information
Shipping to the Scottish Highlands and Islands, Northern Ireland and the Republic, Isle of Wight and the Isle of Man include an additional cost per order based on product weight. Please contact us for details. Call 01296 393133.